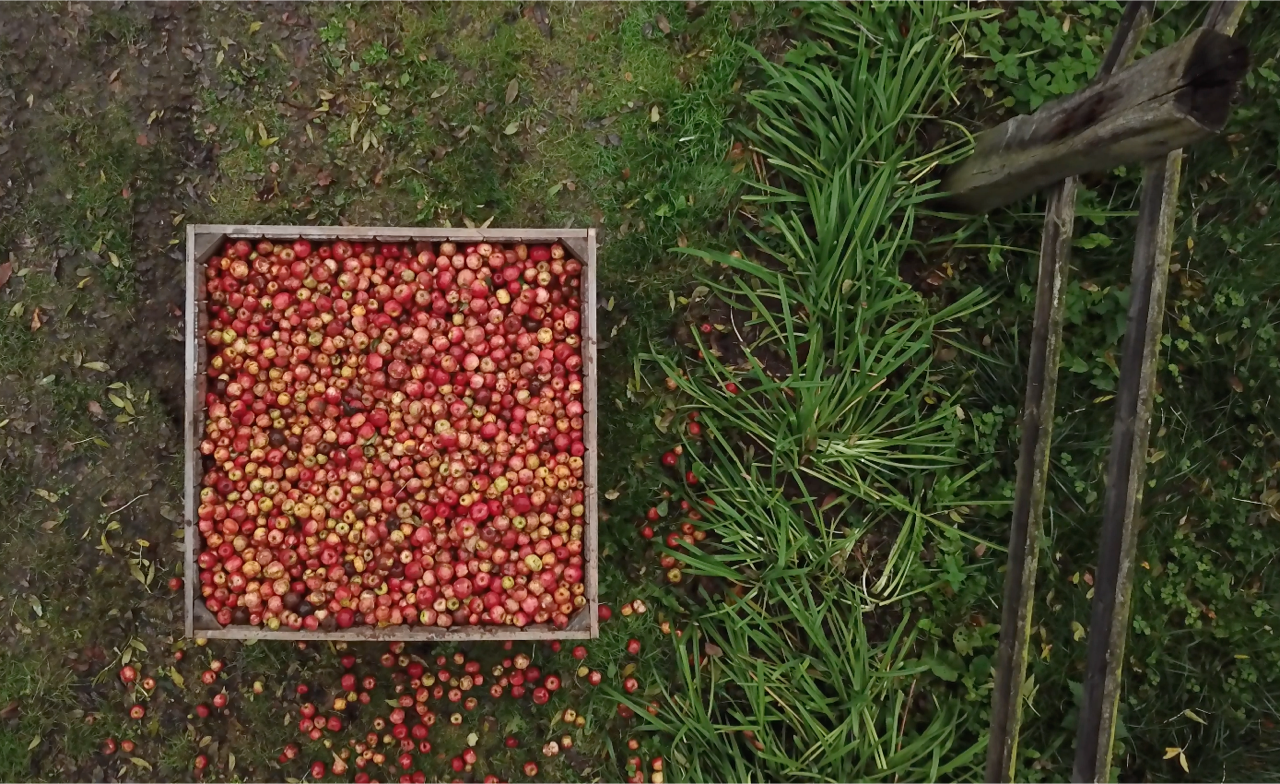 marques
DOMAINE DES 5 AUTELS
Our products
Calvados, Cider, Perry, Pommeau de Normandie
adress
3 rue de la Forge
14190
Valambray
Opening hours
09h-17h
Contact
Thibault Pitrou
Tél. : + 33 (0)6 52 42 31 16
thibault@5autels.com
cinqautels.com
---
Languages spoken
French, English, German
The Domaine des 5 Autels is above all a family story. Abel Pitrou, the foun­der, set­tled in the hamlet of Les 5 Autels in 1923.
Mau­rice, his son, a pio­neer in orga­nic far­ming, conver­ted the farm to orga­nic in 1967.
Jean-René, from the third gene­ra­tion, trans­for­med the farm into a cidery/distillery in 1984.
Since then, the Domaine des 5 Autels excels in the pro­duc­tion of orga­nic and 100% natu­ral ciders and Calvados (without added sulfites).
It is now Thi­bault who has taken over the estate from his parents, pur­suing the same quest for excel­lence and envi­ron­men­tal protection.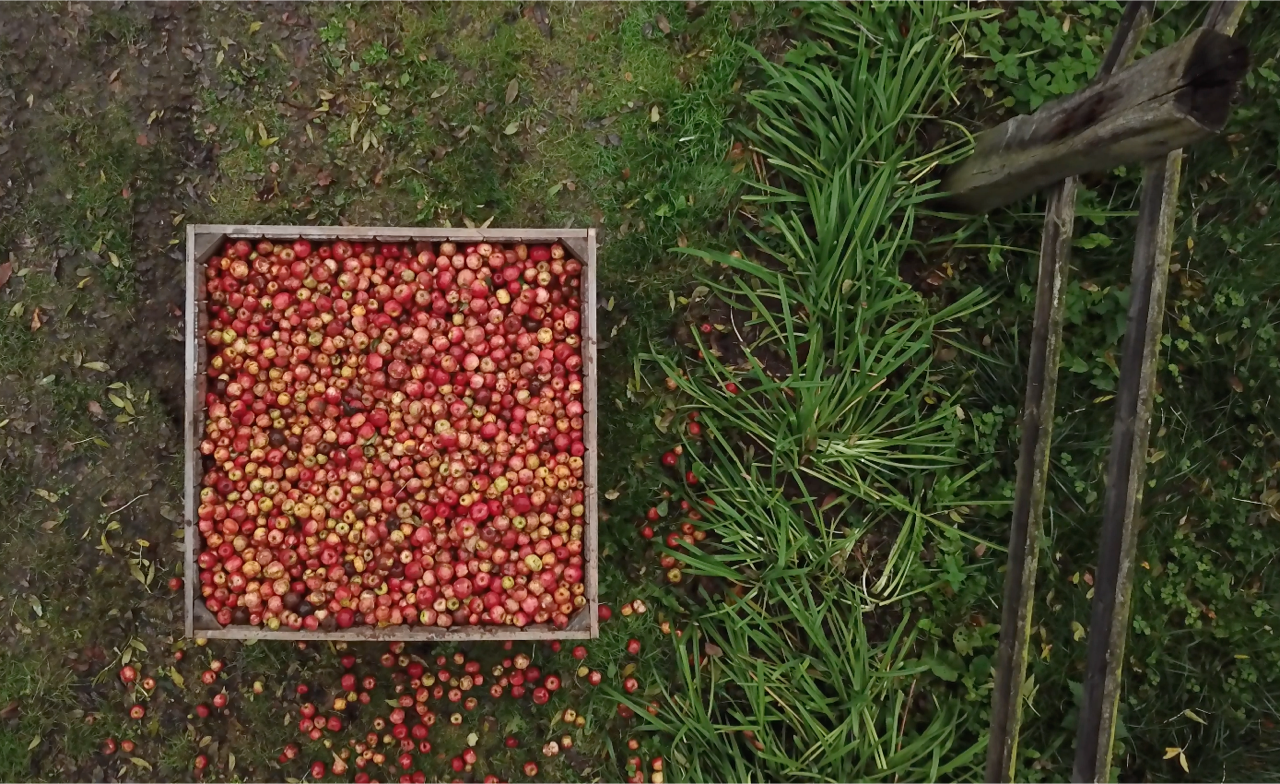 marques
Victor Gontier
Our products
Calvados Domfrontais
adress
Langle
50720 Saint-Georges-de-Rouelley
Opening hours
Tours and sales at the pro­duc­tion site by appoint­ment on +33 (0)6 87 66 98 42.
Contact
Victor Gontier
Tél. : 02 33 65 34 03
paulette.gontier42@gmail.com
---
Languages spoken
French
Farm production in the heart of the Appellation d'Origine Domfrontais Calvados production area for three generations.
Our Calvados is craf­ted by the dis­til­la­tion of the typi­cal cider apples and perry pears, har­ves­ted on the farm loca­ted in the Dom­fron­tais appel­la­tion area. Our Calvados is aged in oak bar­rels and sold as vin­tage Calvados as it comes from a single dis­til­la­tion in a single year.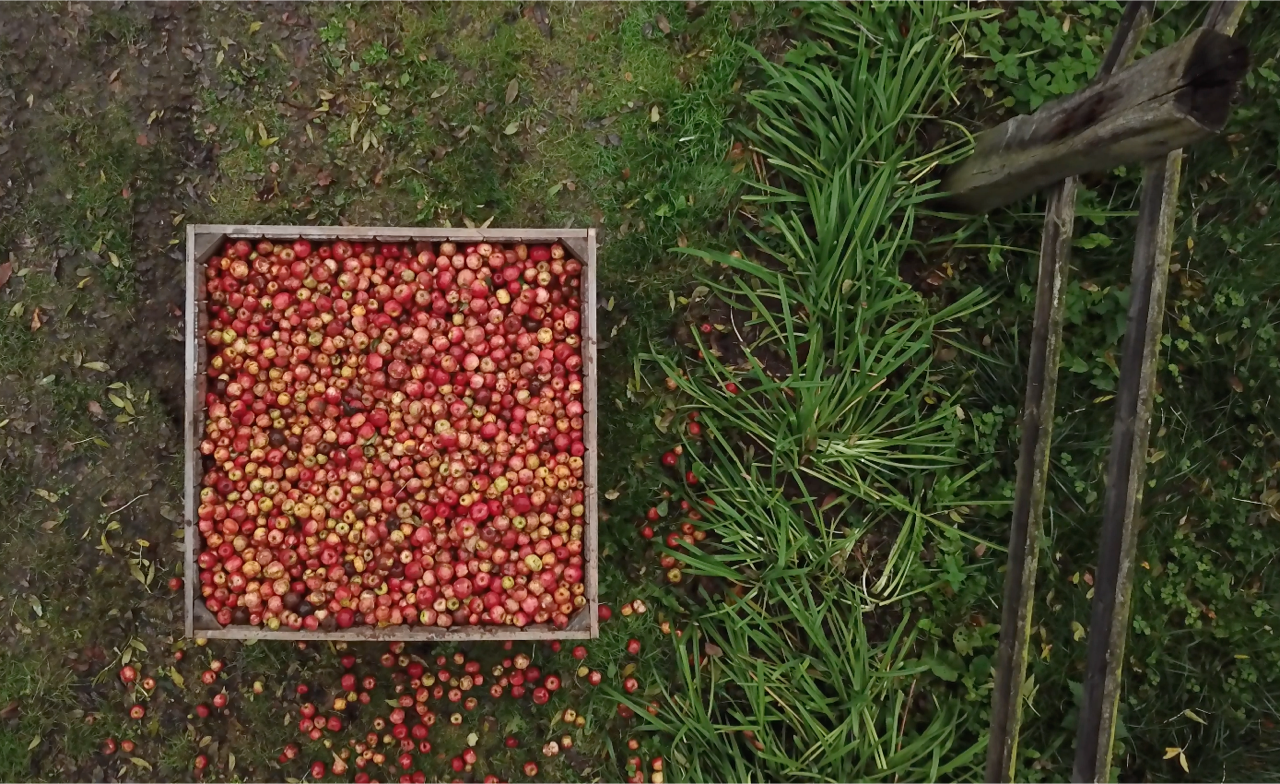 marques
Spirit France Diffusion
Our products
Calvados, Calvados Pays d'Auge, Pommeau de Normandie
adress
RD 615 – ZA de Reux
14130 Reux
Opening hours
Calvados Expe­rience – 14130 Pont-l'Evêque
Fur­ther infor­ma­tion on https://www.calvados-experience.com/
Contact
Serge Der Sahaguian
Tél. : 02 31 64 12 87
contact@spirit-france.com
www.spirit-france.com
---
Languages spoken
French – English – German – Spanish – Italian – Russian – Chinese – Japanese
Spirit France Diffusion's activity is based on the crafting of high-quality products, using its extensive savoir-faire. These are products with a strong identity, rooted in a terroir, and protected by an AOC. Père Magloire, Calvados Boulard and Lecompte are our three leading Calvados brands.
Père Magloire Calvados has been embo­dying tra­di­tion and Normandy heri­tage since 1821. Père Magloire pro­duces a wide range of Calvados sui­table for many dif­ferent drin­king occa­sions and modes of consumption.
Crea­ted in 1825, Maison Bou­lard dis­tri­butes the most widely expor­ted and big­gest-sel­ling Calvados brand in the world. Avai­lable in 80 coun­tries, Calvados Bou­lard is also the market leader in Duty Free distribution.
Foun­ded in 1923, Maison Lecompte is a Calvados brand des­ti­ned for luxury esta­blish­ments around the world.
Our com­pa­ny is loca­ted in Reux where we have our admi­nis­tra­tion team, our pro­duc­tion site, and some of our cel­lars. We also have cel­lars on our two estates : Ste-Foy Mont­go­me­ry and Coquainvilliers.
The former Père Magloire site in Pont L'Evêque has been turned into an inter­ac­tive "Calvados Expe­rience" museum, offe­ring visi­tors a multi-sen­so­rial immer­sive tour, a jour­ney through the cen­tu­ries, from our Viking ances­tors to the present day. You will learn about the trans­for­ma­tion of apples into Calvados, from our region's orchards to our inter­na­tio­nal­ly renow­ned Normandy spirit. This Expe­rience, one of its kind in France, lasts about 45 minutes and is fol­lo­wed by a tas­ting. At the end of the tour, visi­tors can visit our shop to peruse the lar­gest col­lec­tion of Calvados ever offered.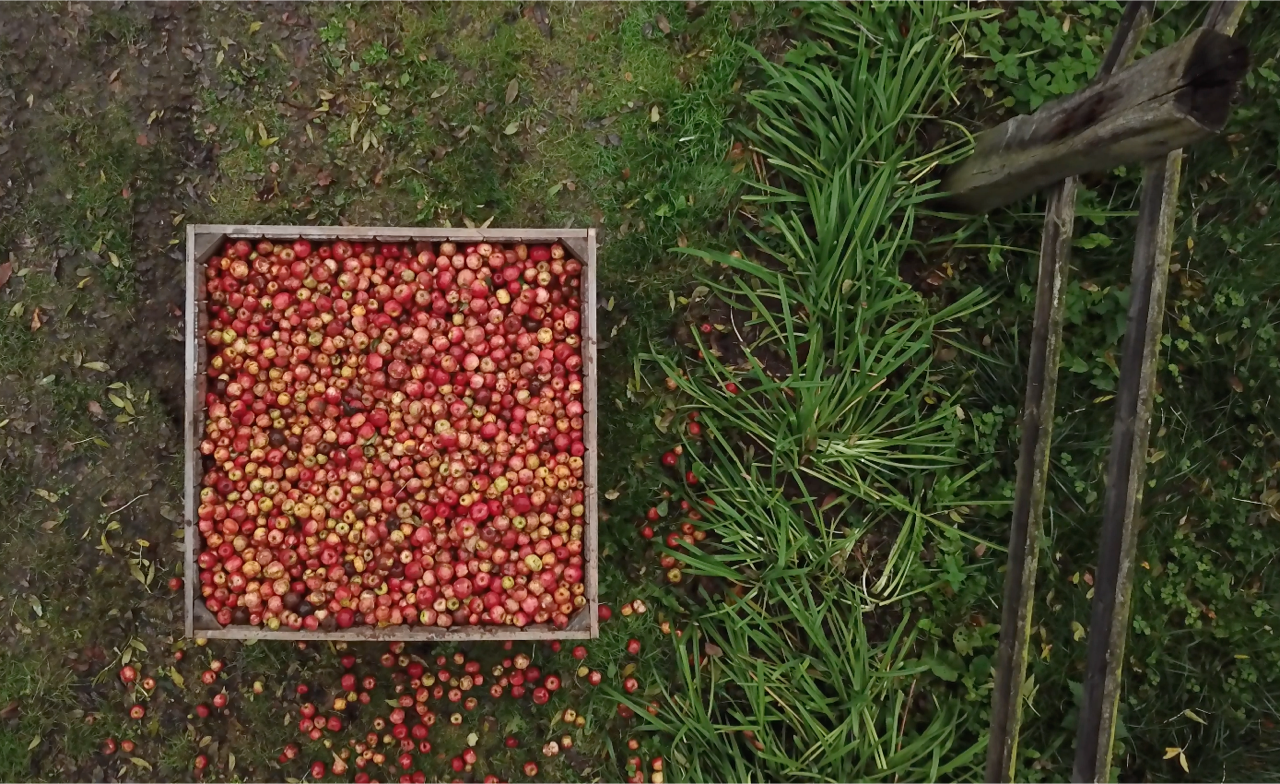 marques
Père Gontran
Our products
Calvados Pays d'Auge, Cider
adress
816 Chemin de la Cavellerie
14130 Bonneville-la-Louvet
Opening hours
Visit by appoint­ment and sales on the farm from 10:00 to 13:00 and from 14:00 to 18:00.
Contact
Stéphanie Dondain
Tél. : 02 31 65 42 96
Fax. : 02 31 65 63 05
info@lacavellerie.com
www.pere-gontran.com
---
Languages spoken
French – English – Spanish
This family farm, located in the heart of the Pays d'Auge, not far from the beaches of the Côte Fleurie, produces Calvados, cider and apple juice. Direct sales on-site.
Nest­led in lush green land­scape, the farm owns 15 hec­tares of 10-year-old high stem apple trees, selec­ted from the Pays d'Auge cata­logue, and 9 hec­tares of low stem trees. All of the fruit ripens on the tree and is har­ves­ted when com­ple­te­ly ripe. The Calvados comes from the double dis­til­la­tion of cider, which is then aged in bar­rels. Being part of the dif­ferent AOCs is hard-earned but deserved !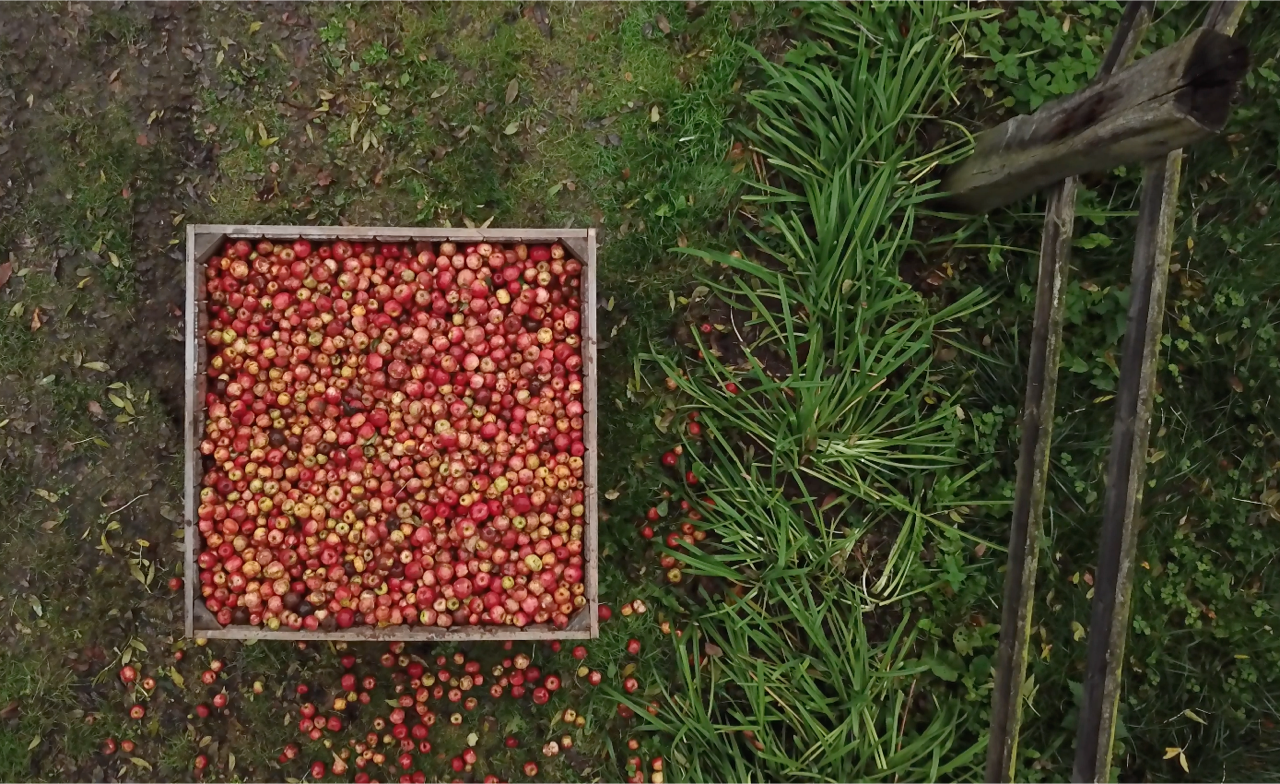 Pacory – Fe
r

me
des Gri

m

aux
marques
Pacory – Ferme des Grimaux
Our products
Calvados Domfrontais, Cider, Perry, Pommeau de Normandie
adress
Les Gri­maux
61350 Mantilly
Opening hours
09:30–12:30 / 14:00–18:00
Contact
Catherine, Frédéric et Simon PACORY
Tél. : 02 33 30 12 06
pacory.fermedesgrimaux@gmail.com
www.pacory.eu
---
Languages spoken
French – English
In Normandy, in the heart of the Domfront region, the land of the pear, our family farm produces cider-based products originating from high stem orchards where the grass is grazed by our herd of Normandy cows.
The Paco­rys have been far­mers in the Dom­front region since the turn of the 18th cen­tu­ry. This Bocage coun­try­side is repu­ted espe­cial­ly for its pear trees, but also for its high stem apple trees, whose fruit is pro­ces­sed into cider, perry and Calvados. During the day, the cows graze in the orchards before retur­ning to the cow­shed to be milked.
The Pacroy family moved to the estate in 1939. In the face of the increase in inten­sive agri­cul­ture, Claude deci­ded to focus on, and per­fect, the pro­duc­tion of Calvados from 1959. This is when he star­ted to sell his pro­ducts in bottle.
Fré­dé­ric and Cathe­rine moved in in 1986. They conti­nued to craft qua­li­ty pro­ducts using the latest tech­niques and buil­ding their know­ledge of the dif­ferent varie­ties grown in their orchards. Their pro­ducts, par­ti­cu­lar­ly the Dom­fron­tais AOC Calvados and the Dom­front AOP Perry, regu­lar­ly pick up awards.
But that's not the end of the story ! Their son, Simon, joined the busi­ness in 2013, with the same know­ledge and pas­sion for the craft that has now been passed down over three generations.
Today, the fruit comes from the farm which extends over 140 hec­tares and includes 800 high stem pear trees and 400 high stem apple trees.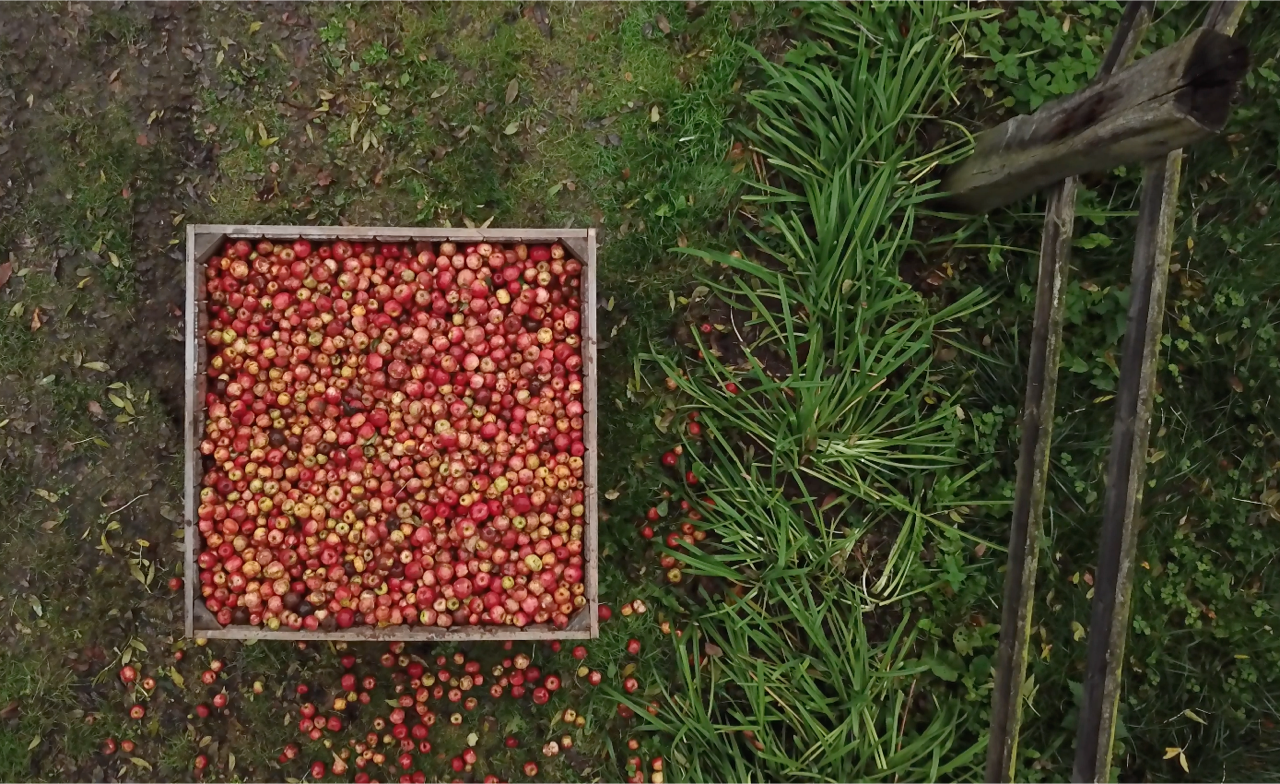 marques
Michel Bréavoine
Our products
Calvados Pays d'Auge, Cider, Perry, Pommeau de Normandie
adress
Domaine du lieu Gosset – 504 route d'Honfleur
14130 Coudray-Rabut
Opening hours
Monday to Satur­day from 8.30 to 12.00 and 13.30 to 18.30
Contact
Edouard Le Cain
Tél. : 02 31 64 03 28
Fax. : 02 31 64 00 24
contact@breavoine.fr
www.breavoine.fr
---
Languages spoken
French – English
Just a stone's throw from Pont l'Évêque, the Bréavoine cider farm has been processing the fruit from its 40 hectares of orchards for three generations, producing the finest ciders, Pommeau and Calvados.
Situa­ted just out­side Pont l'Évêque in the heart of the Pays d'Auge, the Michel Bréa­voine cider farm has over 40 hec­tares of cider apple orchards.
Since 1990, Michel Bréa­voine and his team have been pro­du­cing and mar­ke­ting pro­ducts from the family farm's orchards, kee­ping a close eye on the deve­lop­ment of the fruit throu­ghout the year.
Thanks to our unique savoir-faire, we are able to get the best out of each har­vest every year to craft high-qua­li­ty cider-based pro­ducts year after year.
The whole range is pro­du­ced accor­ding to the "pure juice" stan­dard. This involves taking apples that are har­ves­ted when per­fect­ly ripe, blen­ding the sweet and bitter varie­ties toge­ther, then pres­sing them into pure juice.
A subtle blend of juices from dif­ferent apple varie­ties allows us to craft unique apple juices, ciders, Pom­meau and Calvados.
Our cider farm is loca­ted on the road from Hon­fleur in Cou­dray Rabut – Pont l'Evêque, just a few minutes drive from Hon­fleur, Trou­ville – Deau­ville, Cabourg and Lisieux.
We are open from Monday to Satur­day and would be deligh­ted to intro­duce you to our pro­ducts and pro­vide a tasting.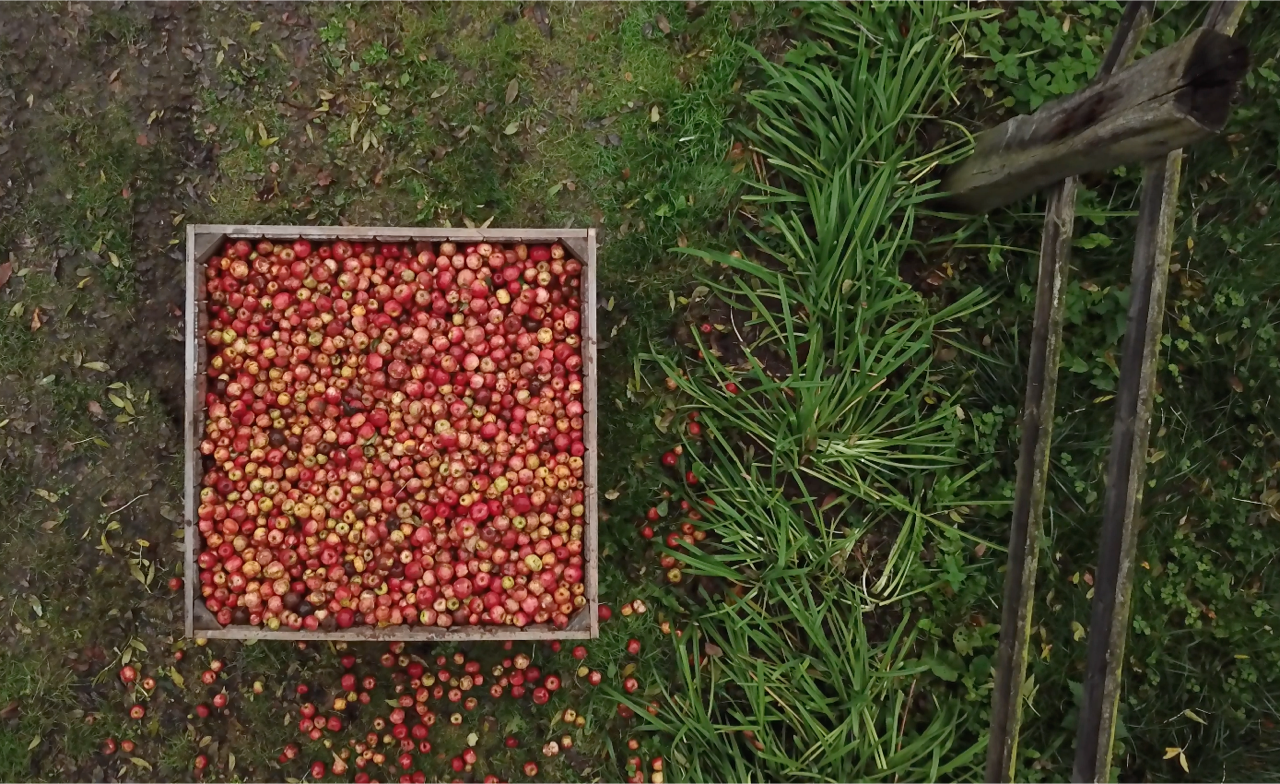 marques
Manoir d'Apreval
Our products
Calvados, Calvados Pays d'Auge, Cider, Pommeau de Normandie
adress
5 chemin des Mesliers
14600 Pennedepie
Opening hours
Monday to Friday all year round and wee­kends from 15 March to 15 November
From 10:00to 13:00 and from 14:00 to 18:00 (19:00 in July and August)
Contact
Agathe Letellier
Tél. : 02 31 14 88 24
apreval@apreval.com
www.apreval.com
---
Languages spoken
French – English – German – Spanish
17 Pays d'Auge varieties of cider apples are planted here on 20 hectares of organic orchards located by the sea. We are a farm producing craft products in a typical Normandy setting.
20 years ago, on an estate that has always been farmed, we exten­ded the apple and pear tree orchards and turned our atten­tion exclu­si­ve­ly to the pro­ces­sing of apples and pears. Pure juice, tra­di­tio­nal methods, natu­ral­ly spark­ling pro­ducts, ter­roir expres­sion and res­pect for the land have been, and conti­nue to be, our gui­ding prin­ciples when we make our pro­duc­tion decisions.
Today, we pro­duce pure apple and pear juices, barrel-aged cider vine­gar, 3 types of vin­tage ciders, two-year-old Pom­meau de Nor­man­die, as well as blen­ded and vin­tage Pays d'Auge Calvados.
We are deligh­ted to wel­come our cus­to­mers to the estate (by appoint­ment), where they will learn more about our work through tours and tas­tings and enjoy lunch in our Victor pri­vate dining room. The hos­pi­ta­li­ty areas are sur­roun­ded by orchards and gras­sed terraces.
We are loca­ted on the char­ming coas­tal road run­ning bet­ween Hon­fleur and Trou­ville-Deau­ville, set bet­ween the sea and the countryside.
We also ship our pro­ducts to cus­to­mers in France or abroad, with a focus on our export mar­kets. Our cus­to­mers are dis­tri­bu­tors in spe­cia­list dis­tri­bu­tion chan­nels, but we mainly sell direct.
We are part of the Orga­nic and Local net­work and the "Bien­ve­nue à la ferme" (Wel­come to the Farm) asso­cia­tion. We are also acti­ve­ly invol­ved in the 'Calvados Time' events.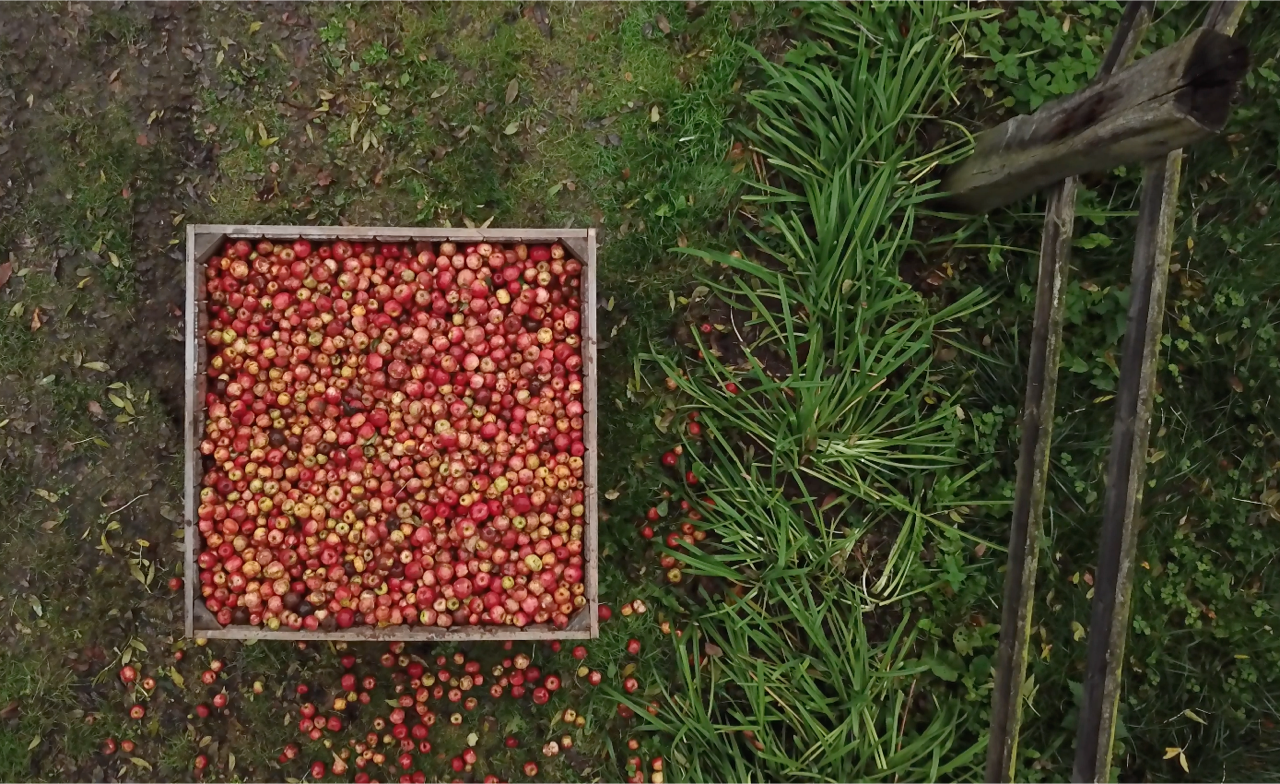 marques
Maison Périgault
Our products
Calvados Pays d'Auge, Cider, Perry, Pommeau de Normandie
adress
Les mers de Say
61310 Gouffern-en-Auge
Opening hours
The estate shop is open all year round for the sale of our pro­ducts from 9:00 to 19:00.
Visits by appoint­ment on Tel. +33 (0)6 14 91 77 57.
Contact
Gérald Périgault
Tél. : 02 33 67 11 85
calvadosperigault@orange.fr
www.calvados-perigault.fr
---
Languages spoken
French – English
We are a third-generation family cider-producing estate next to the Haras du Pin (Le Pin stud farm). We offer guided tours of our property by appointment, as well as direct sales of our products on-site.
The Per­igault family estate is nest­led in the heart of the Gouf­fern forest, on the edge of the Orne Pays d'Auge area. We have been per­pe­tua­ting the tra­di­tion of cider-making since 1920, har­ves­ting our fruit exclu­si­ve­ly from our 3,000 apple trees in our tra­di­tio­nal high stem and low stem orchards plan­ted with about 30 varie­ties of cider apples.
The entire pro­per­ty was cer­ti­fied orga­nic in 2015i and every year we pro­duce our own cider, com­ple­te­ly and natu­ral­ly fer­men­ted from apple juice, on-site. Our savoir-faire and expe­rience, com­bi­ned, where appro­priate, with a few modern tech­niques intro­du­ced by Gérald, are the dri­ving forces behind our pro­duc­tion, which focuses on qua­li­ty rather than quan­ti­ty. We are com­mit­ted to per­pe­tua­ting this savoir-faire and deligh­ted to wel­come our cus­to­mers to the estate to tell them more about our high-qua­li­ty beve­rages made using eco-friend­ly prac­tices : apple juice, cork-sealed farm cider, perry, cider vine­gar, Pom­meau de Nor­man­die, Apéri'go, Pays d'Auge Calvados.
A favou­rite stop with tour ope­ra­tors on the Normandy tou­rist cir­cuit, right next to the 926 depart­men­tal road bet­ween Argen­tan and the Haras Natio­nal du Pin (Le Pin natio­nal stud farm) (10 km), we offer groups guided tours hosted by the owner (by appoint­ment): visi­tors will see the har­ves­ting equip­ment and the press before ente­ring the cider cellar and dis­til­le­ry, where the wor­kings of the typi­cal Pays d'Auge pot still will be explai­ned. After wal­king through the Calvados ageing cellar, there will be a tas­ting of apple juice, cider, perry, Pom­meau, apéri'go (a house spe­cia­li­ty) and a whole host of Pays d'Auge AOC Calvados. This tour, which lasts bet­ween 45 and 90 minutes, can be booked by tele­phone or email.
The estate has just been enti­re­ly reno­va­ted, with tar­ma­cked roads, car and coach par­king, and toilets.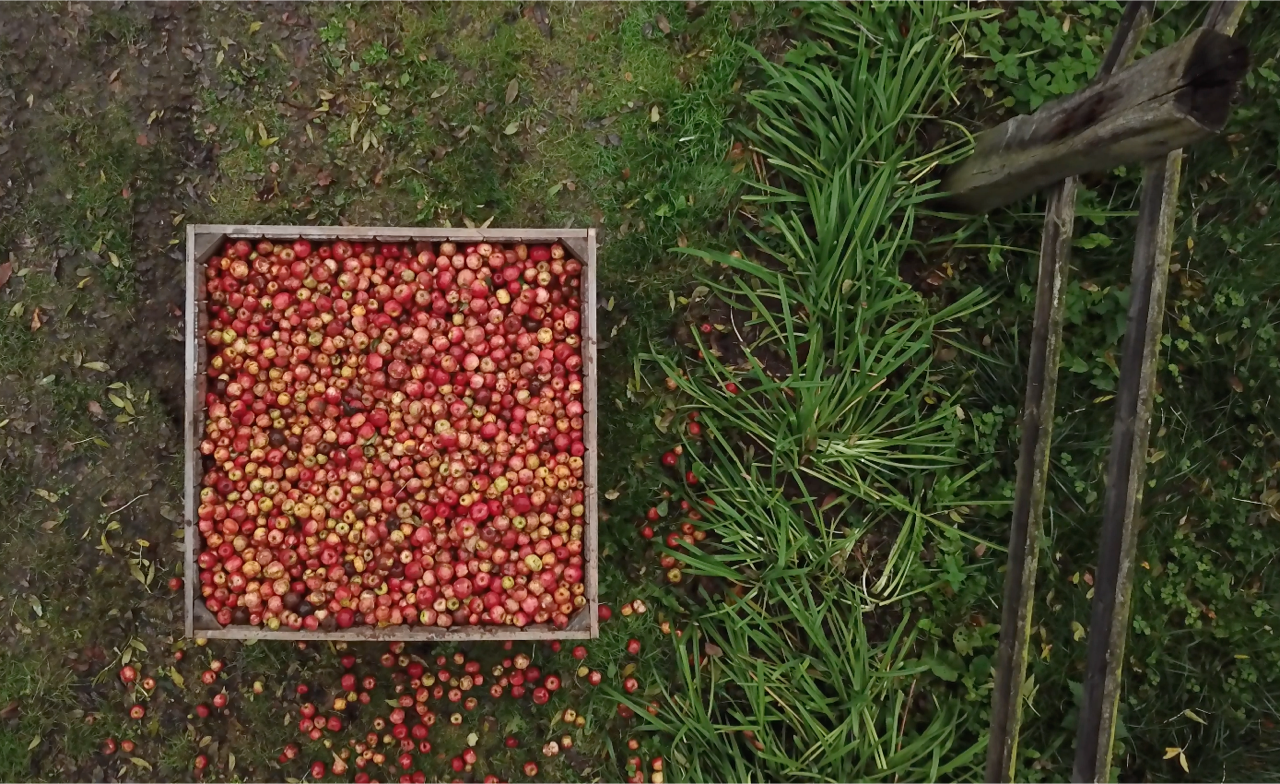 marques
Maison Hérout
Our products
Calvados, Cider, Pommeau de Normandie
adress
36 route de Cantepie
50500 Auvers
Opening hours
July and August : Monday to Satur­day 10:00 – 12:00 / 14:00 – 19:00 – Tours on Thurs­day afternoons.
Mid-season : Tues­day to Satur­day 14:00 – 18:00
Low-season by appointment
Contact
Marie-Agnès Hérout
Tél. : +33 (0)2 33 71 07 89
contact@maisonherout.com
www.maisonherout.com
---
Languages spoken
French – English
Maison Hérout was founded in Auvers, in the heart of the Le Cotentin region, in 1946. It has been a pioneer in organic cider-based production excellence since the 70s.
In 1946, newly-weds Marie-Thé­rèse and August Hérout moved to Auvers to pro­cess cider apples, per­pe­tua­ting an alrea­dy strong family tradition !
They grow and pro­cess their own fruit from orchards loca­ted in the heart of the Le Coten­tin wet­lands (Natu­ral Park) that been orga­ni­cal­ly cer­ti­fied since the 70s.
Maison Hérout is deligh­ted to offer you its cider-based pro­ducts that bear offi­cial qua­li­ty cer­ti­fi­ca­tions such as Orga­nic Agri­cul­ture and AOP/AOC, the result of a quest for excel­lence found only in those who are pas­sio­nate about their craft.
Come and meet us and taste our 100% pure apple pro­ducts at the cellar !
A full range : AOP cider, spe­cial cuvée ciders, Calvados, Pom­meau de Nor­man­die, as well as apple juice and vinegar.
Become ambas­sa­dors for our Le Coten­tin region !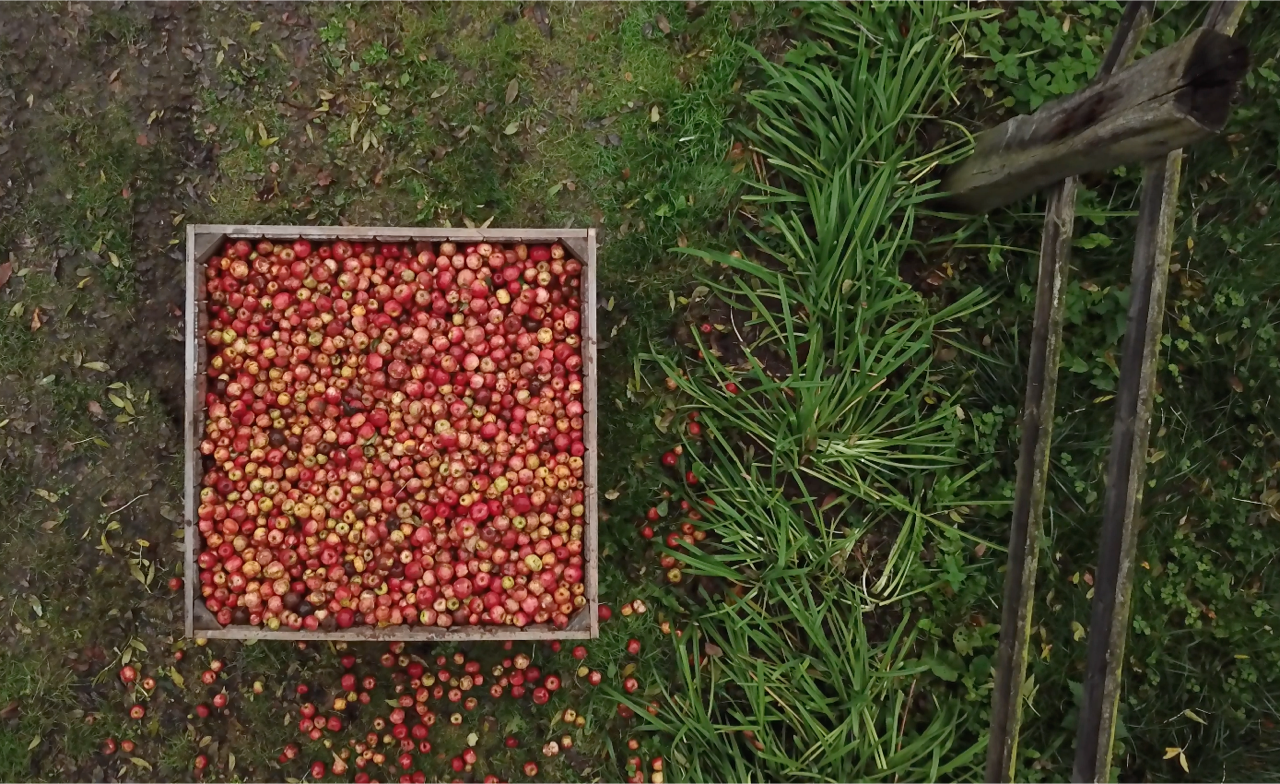 marques
Lieu Roussel
Our products
Calvados, Cider, Pommeau de Normandie
adress
Le Lieu Roussel
14430 Douville-en-Auge
Opening hours
From 10:00 to 19:00. Closed on Sundays
Contact
Eric Maertens
Tél. : 02 31 23 71 15
lieu-roussel@orange.fr
lieu-roussel.fr
---
Languages spoken
French – English
Surrounded by high stem orchards, through which cows graze, our farm is our place of work.
We are delighted to receive visitors to show them the work on our farm and the origin of our products.
The farm has been open to visi­tors for ungui­ded or guided tours since 1995. It is loca­ted just 10 minutes drive from the sea (Houl­gate and Cabourg).
Our edu­ca­tio­nal farm is home to all the types of farm ani­mals (don­keys, cattle, pigs, sheep and poul­try). The visits do not have a set length (they gene­ral­ly take 60–90 minutes) and you can picnic on-site on one of our picnic tables.
We have been making cider-based pro­ducts since 1991. Our pro­ducts have been cer­ti­fied orga­nic since 2013. The apple har­vest and the orga­nic cider-making, which you are wel­come to come along and watch, take place in the autumn.
Bed and break­fast (tra­di­tio­nal half-tim­be­red house) is avai­lable as well as a gîte and a campsite.
Our farm shop stock all our pro­ducts as well as those of the neigh­bou­ring pro­du­cers (dairy pro­ducts, jams, ter­rines, and honey from our own hives).
To visit us, follow signs to the La Forge lieu-dit, loca­ted bet­ween Dozulé and Anne­bault, then head towards Dou­veille-en-Auge and you will see our farm on the right. The farm can easily be loca­ted by typing "Lieu Rous­sel" into your SatNav.