Pr
o

udly Made
in No

r

mandy

The crafting of Pommeau de Normandie, a blend of fresh apple juice and Calvados, requires patience and precision.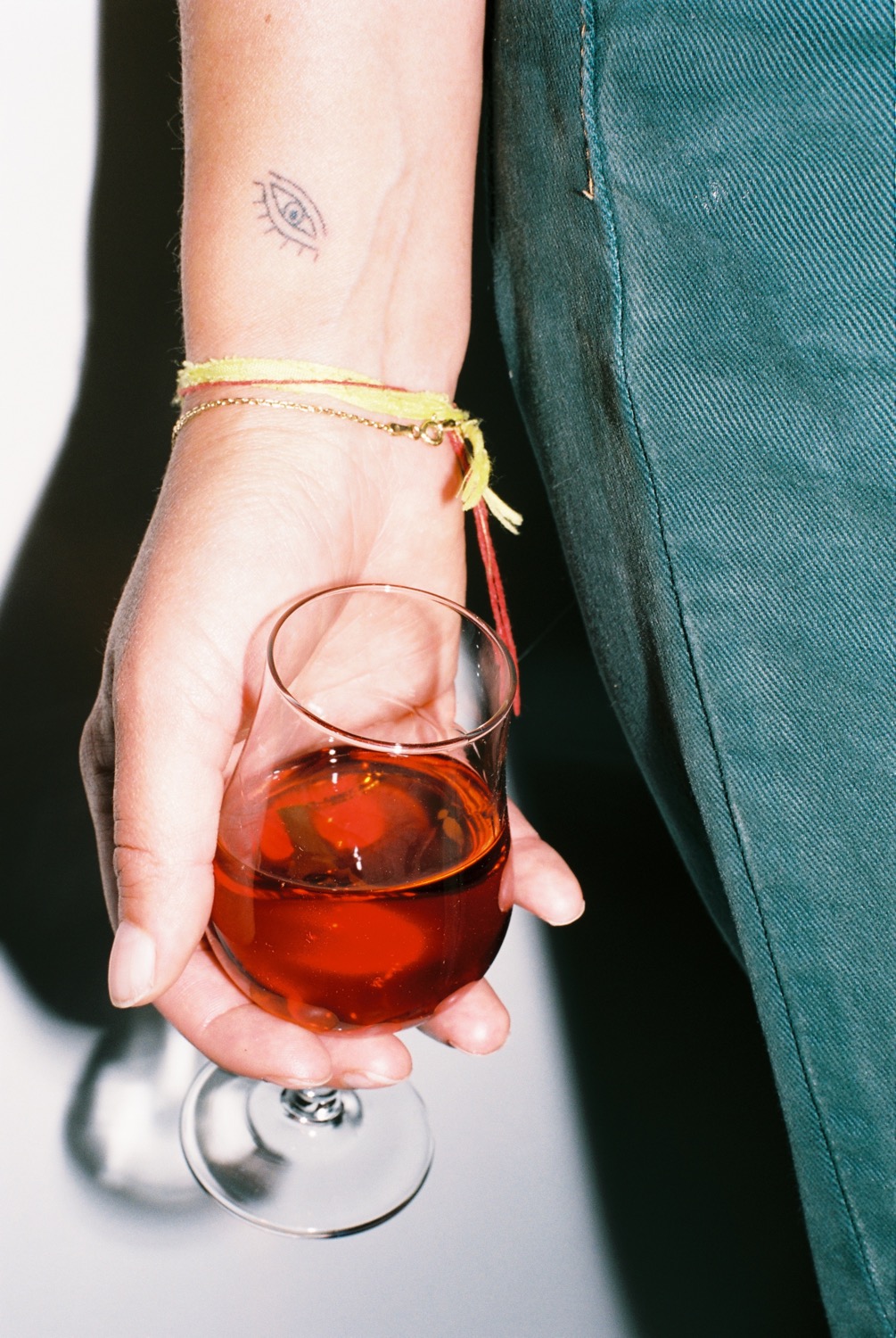 It all starts with the apple trees. Naturally.
These orchard apple trees belong to a list of varieties that reflects local uses and specificities.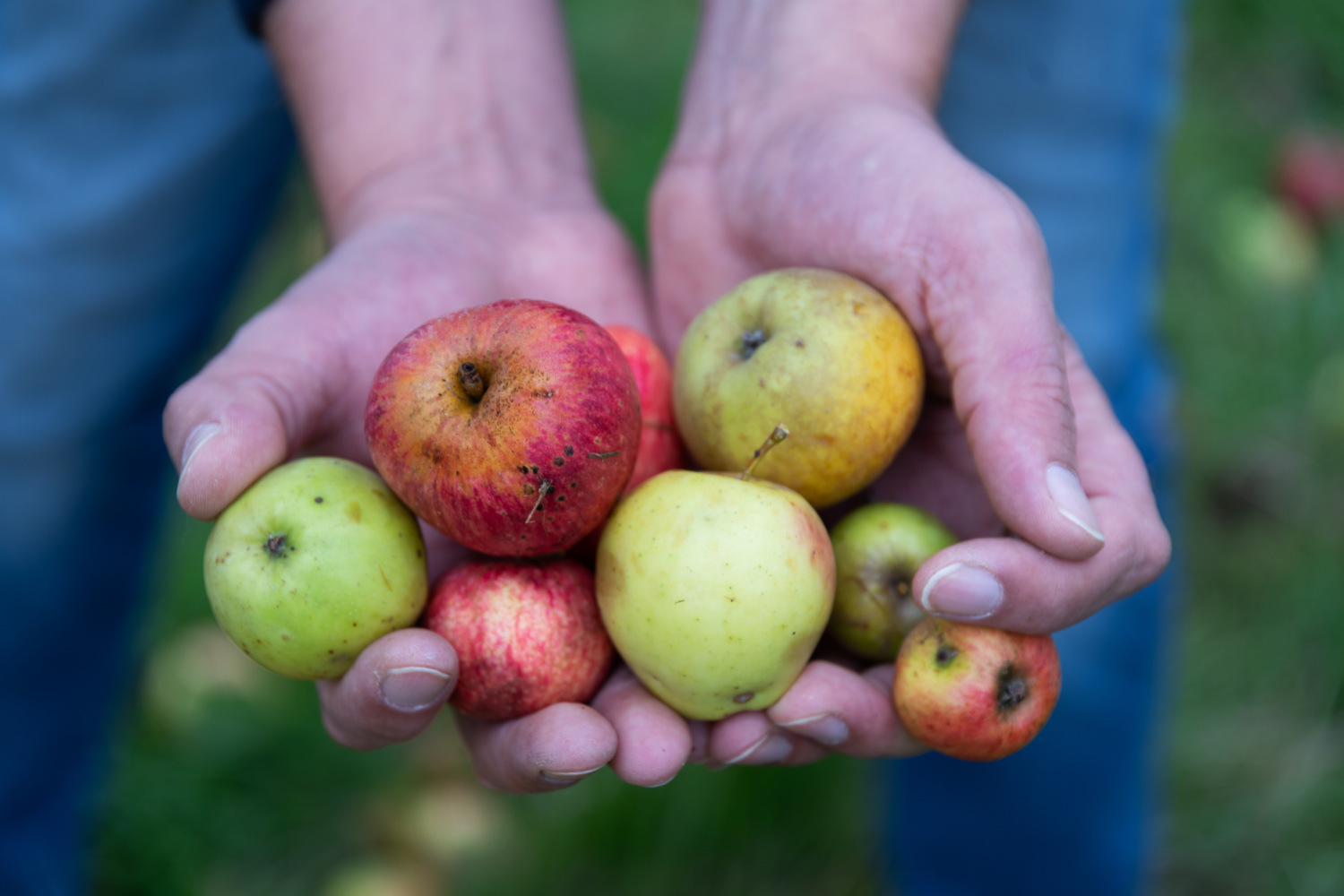 At least 70% of them grow bitter or bittersweet apple varieties.
These orchards can be grown in one of two ways: either as "high-stem" orchards in orchard meadows or as "low-stem" orchards in specialised orchards.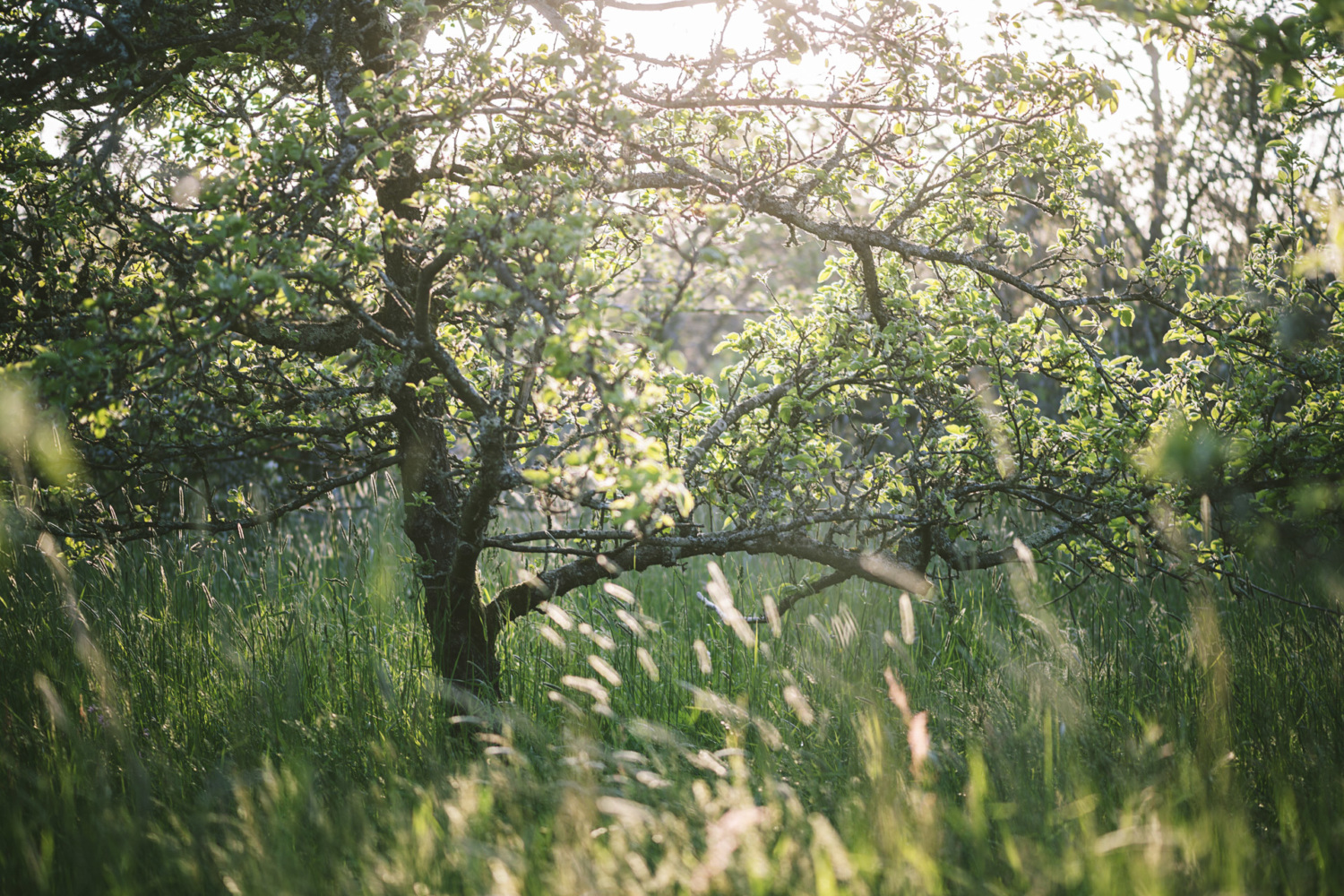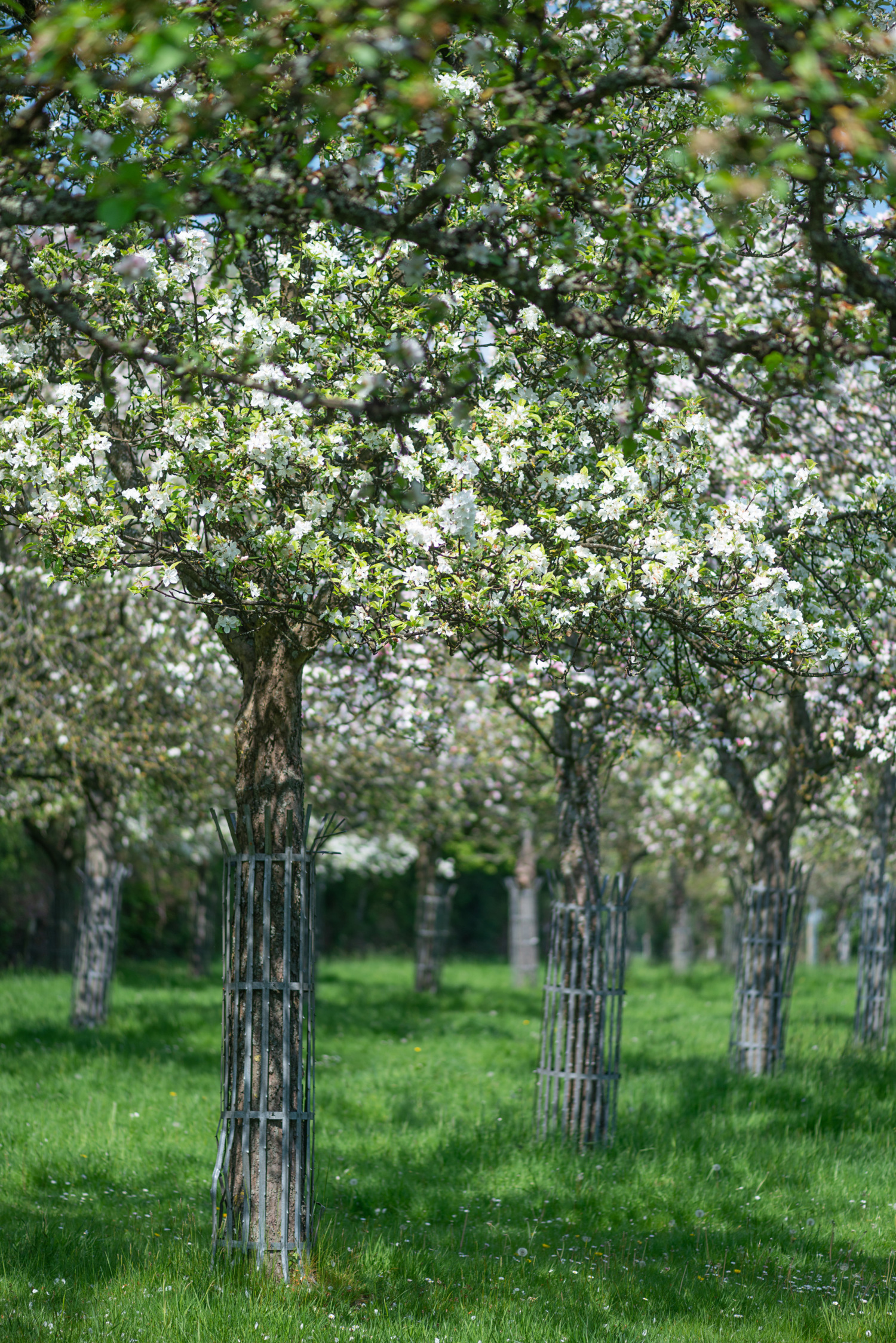 In the orchard meadows, the trees are grown as high stem and spaced at least 5 metres apart, the soil is systematically grassed except for the area around the tree trunks which can be weeded to a radius of 0.30 metres.
These trees are often of varying ages as they are continually being replaced.
The specialised orchards on the other hand, are made up of homogeneous rows of trees with a tree planted every 2 to 3 metres and spaced about 5 metres apart.
The average yield of the orchard meadows is set at 20t/hectare, while that of the "low-stem" orchards is 30t/hectare.
The fruit's production conditions (varieties, soil, climate, growing methods) determine the specific character (sugar and phenolic compound content, aromatic qualities) of the apple musts used to craft Pommeau de Normandie.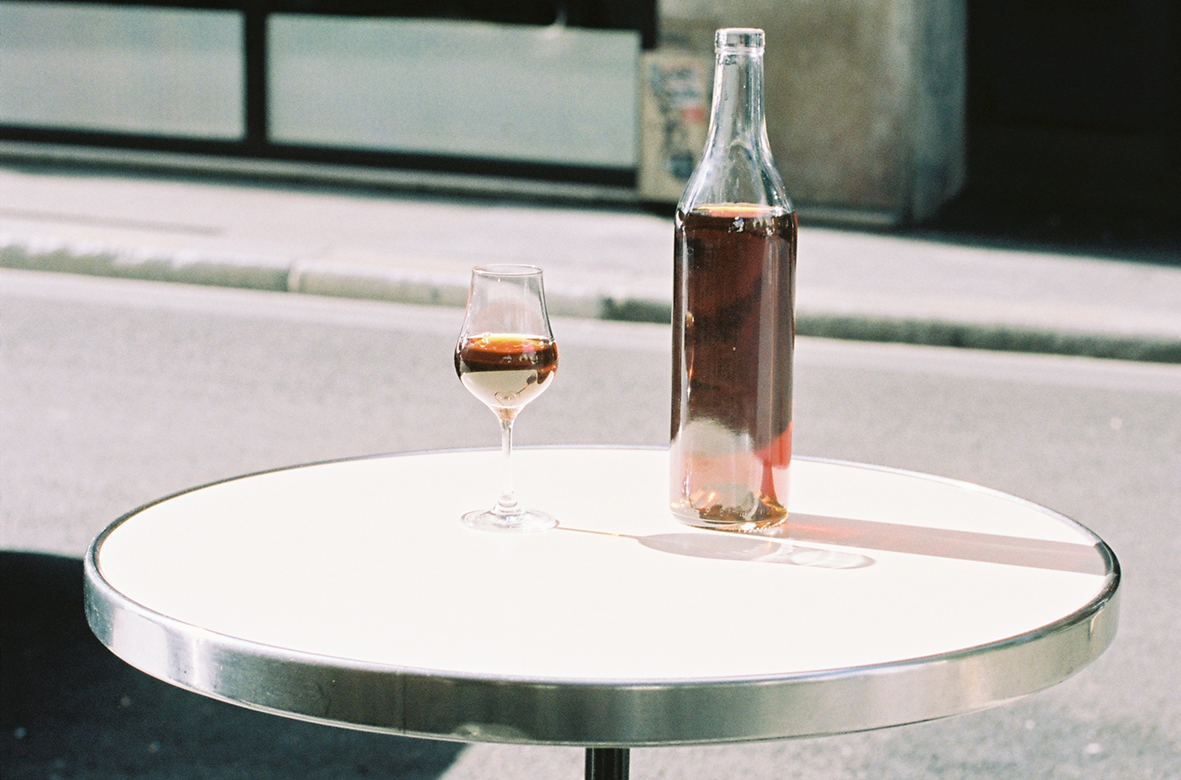 The phenolic varieties must constitute at least 70% of the composition of the apple musts.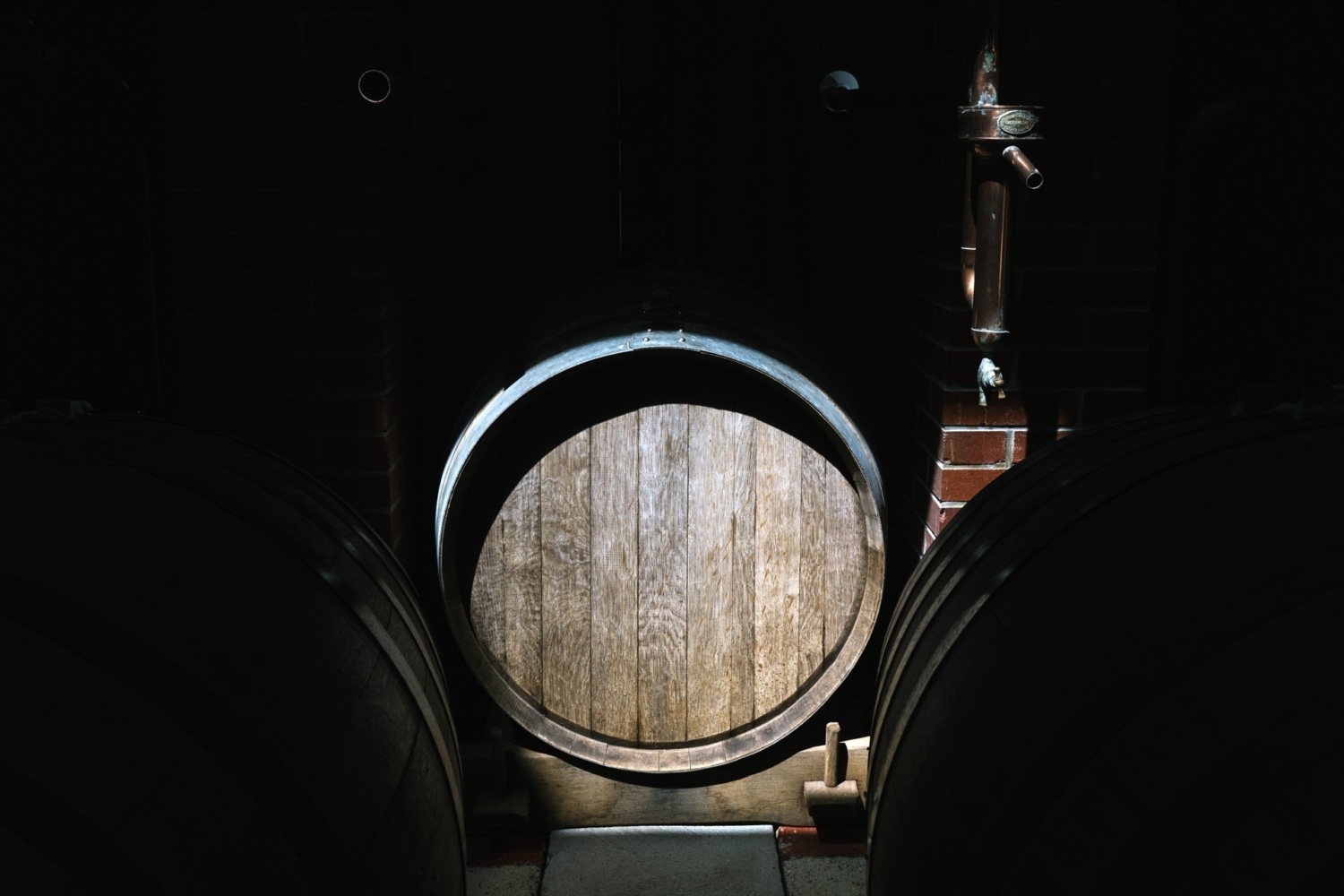 Additionally, an apple must cannot be produced from only one type of apple and no one variety can make up more than 50% of the juices' composition.
Once harvested, the apples are crushed.
The pulp thus obtained is pressed without any mixing. The juice must have a minimum natural sugar content of 108 grams per litre.
It can be clarified by depectinisation, racking or, occasionally, will be used unclarified.
The fermentation of the apple must is then stopped by the addition – at the right time - of Calvados, Calvados Pays d'Auge or Calvados Domfrontais aged at least one year in wood and with an alcoholic strength by volume of over 65%.
T

h

is ope

r

ation is kno

w

n as "

m

utage"
The resulting Pommeau is then aged in oak barrels for a minimum of 14 months.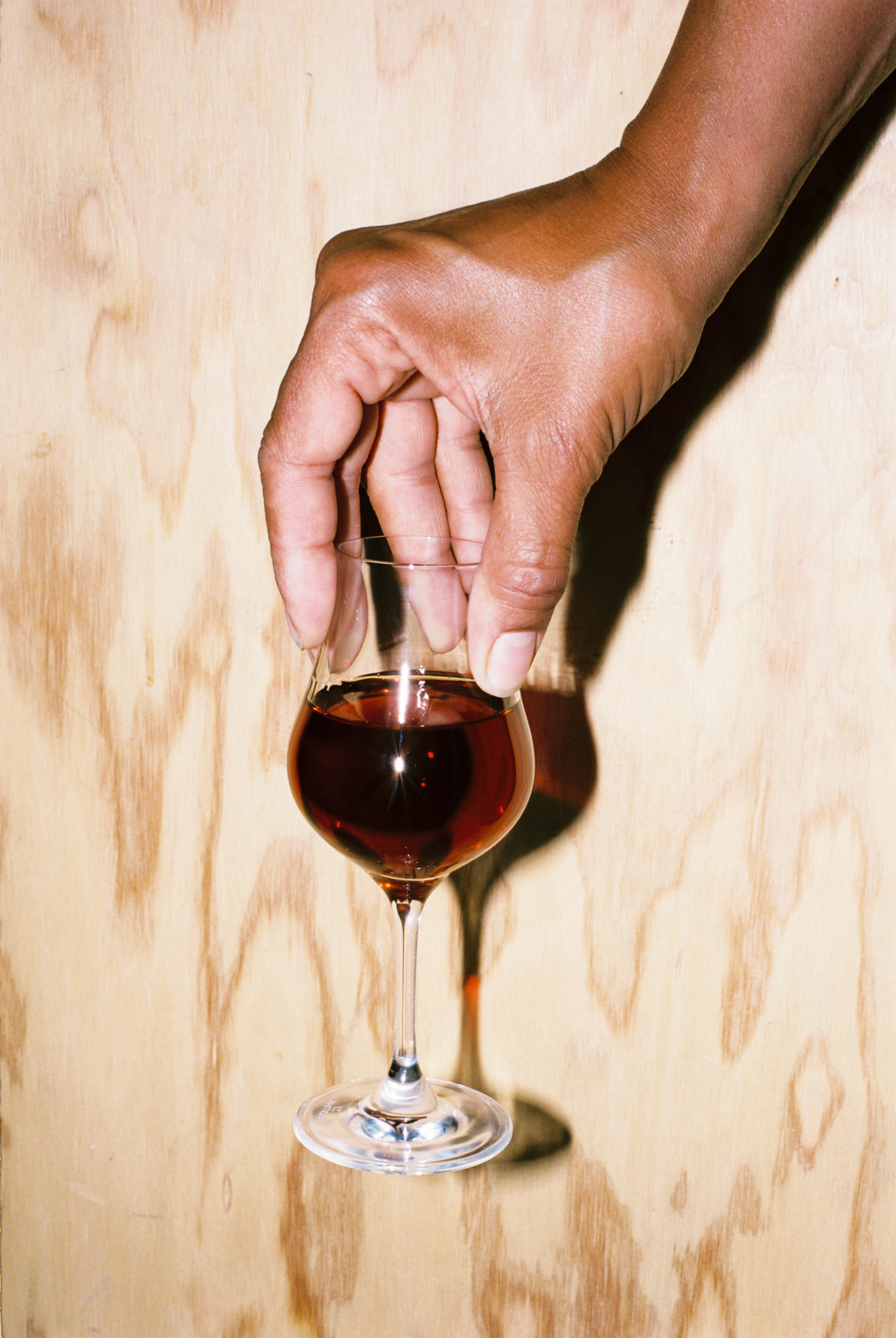 As alcohol inhibits the action of yeast and bacteria, the sugar and alcohol contents change little after this time, but the alcohol evaporates slightly.
The liquid is regularly worked to ensure a perfect homogenisation and an oxidation of the polyphenols necessary to create its characteristic colouring.
The resulting pommeau can be crafted from the blending of several production batches.
It is then filtered and bottled.
Pommeau de Normandie contains at least 69 grams of unfermented sugars per litre and its alcoholic strength is between 16% and 18%.