Proud
l

y Made
in Norma

n

dy

The craft­ing of Pommeau de Normandie, a blend of fresh apple juice and Cal­va­dos, requires patience and precision.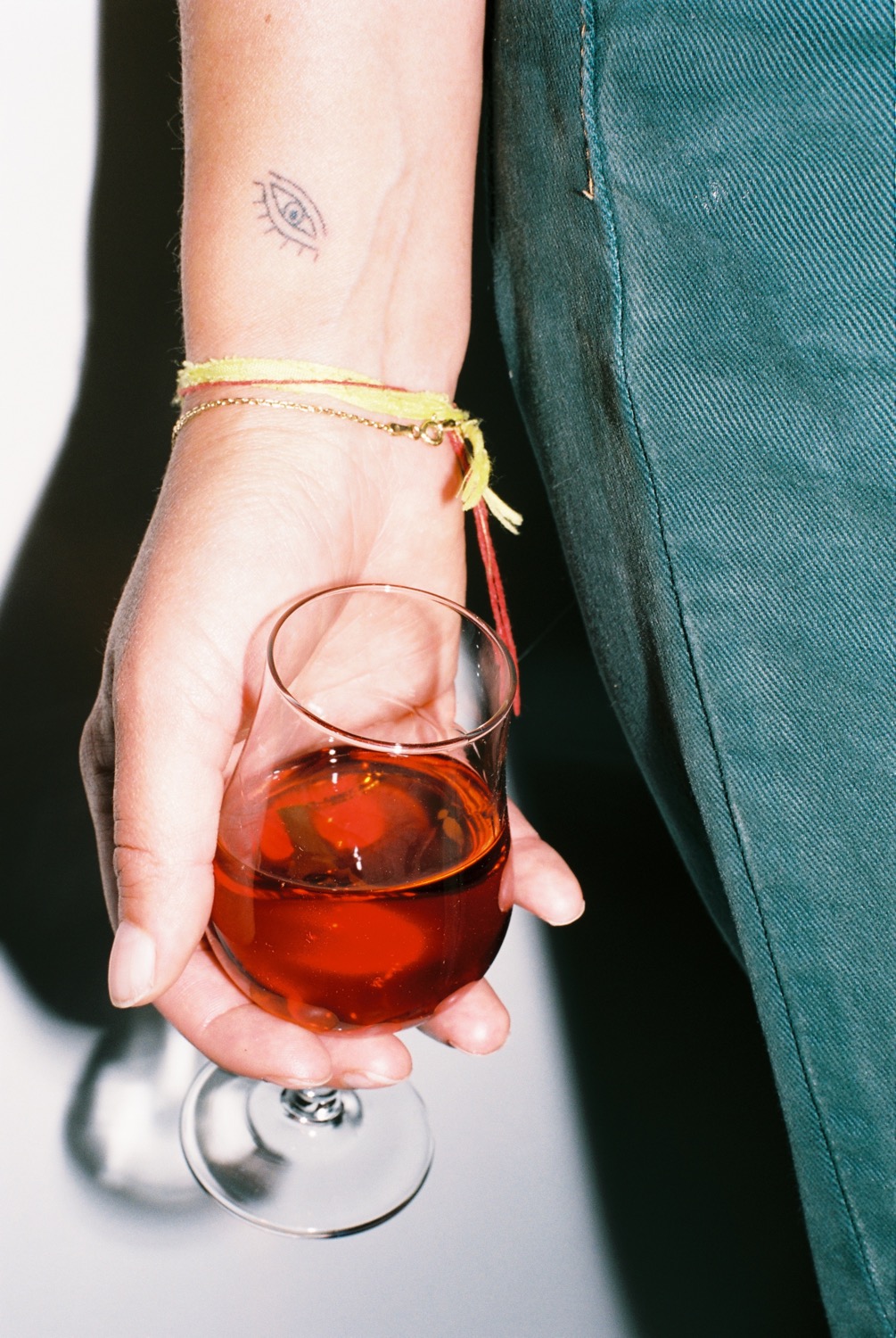 It all starts with the apple trees. Naturally.
These orchard apple trees belong to a list of varieties that reflects local uses and specificities.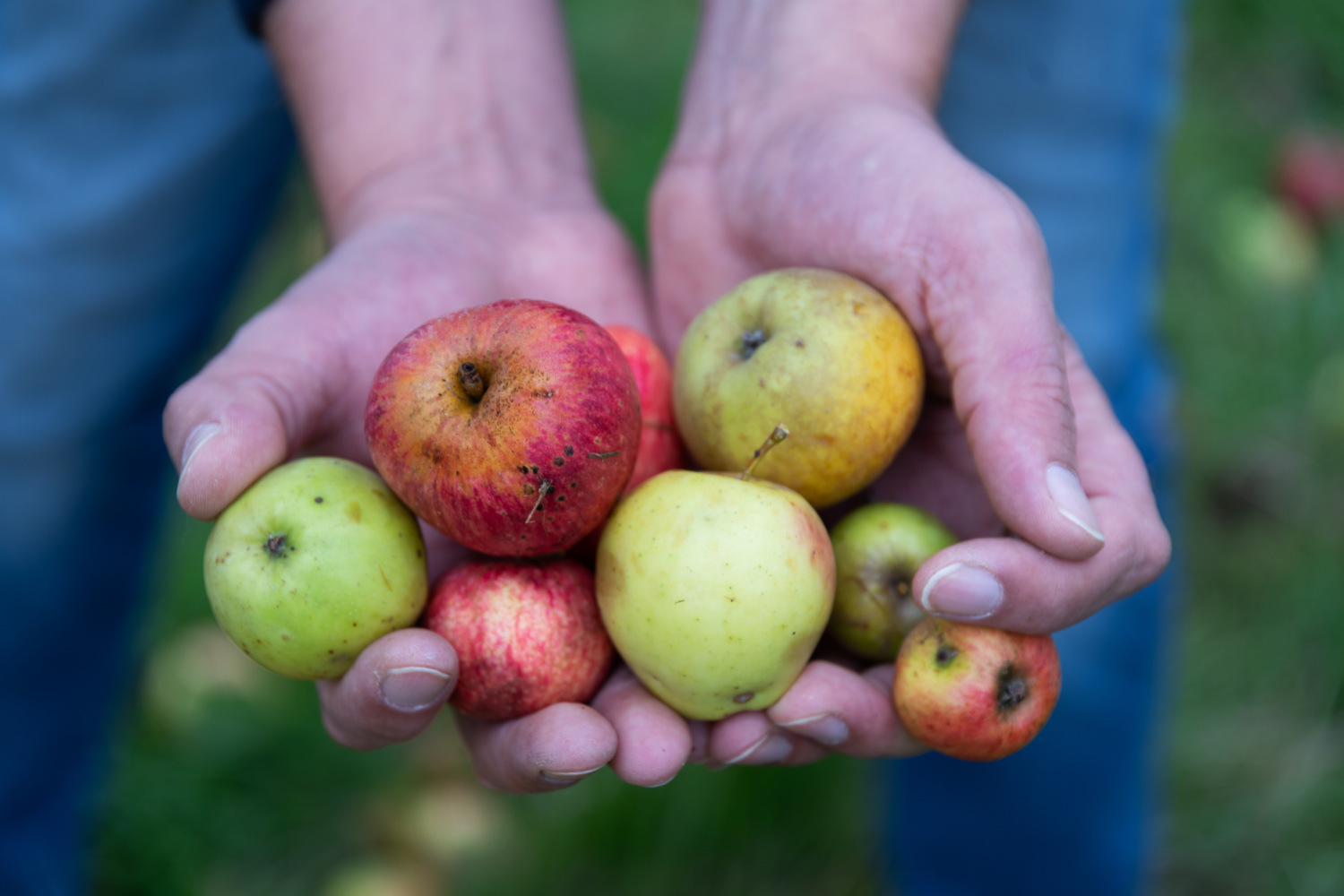 At least 70% of them grow bit­ter or bit­ter­sweet apple varieties.
These orch­ards can be grown in one of two ways: either as "high-stem" orch­ards in orch­ard mead­ows or as "low-stem" orch­ards in spe­cial­ised orchards.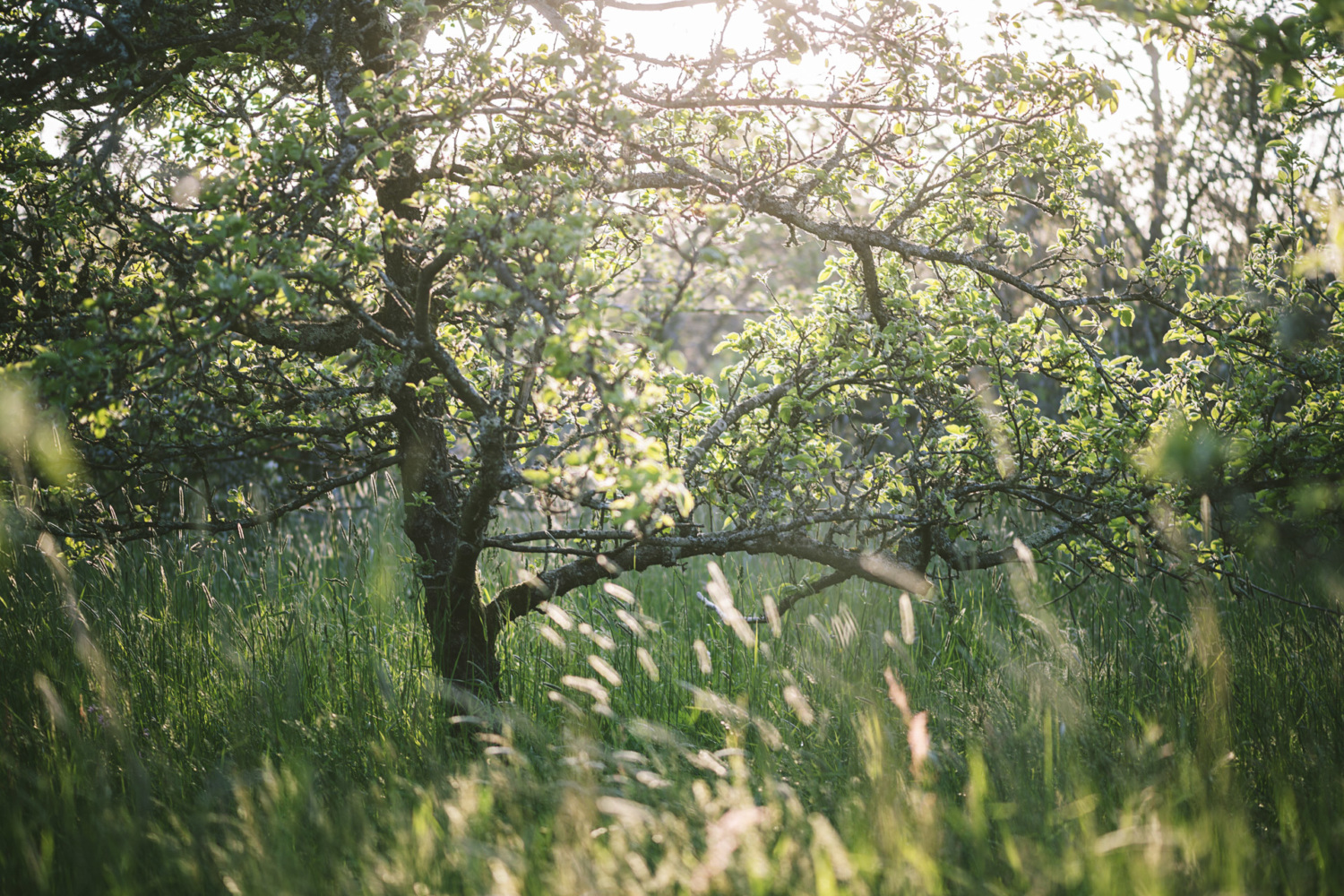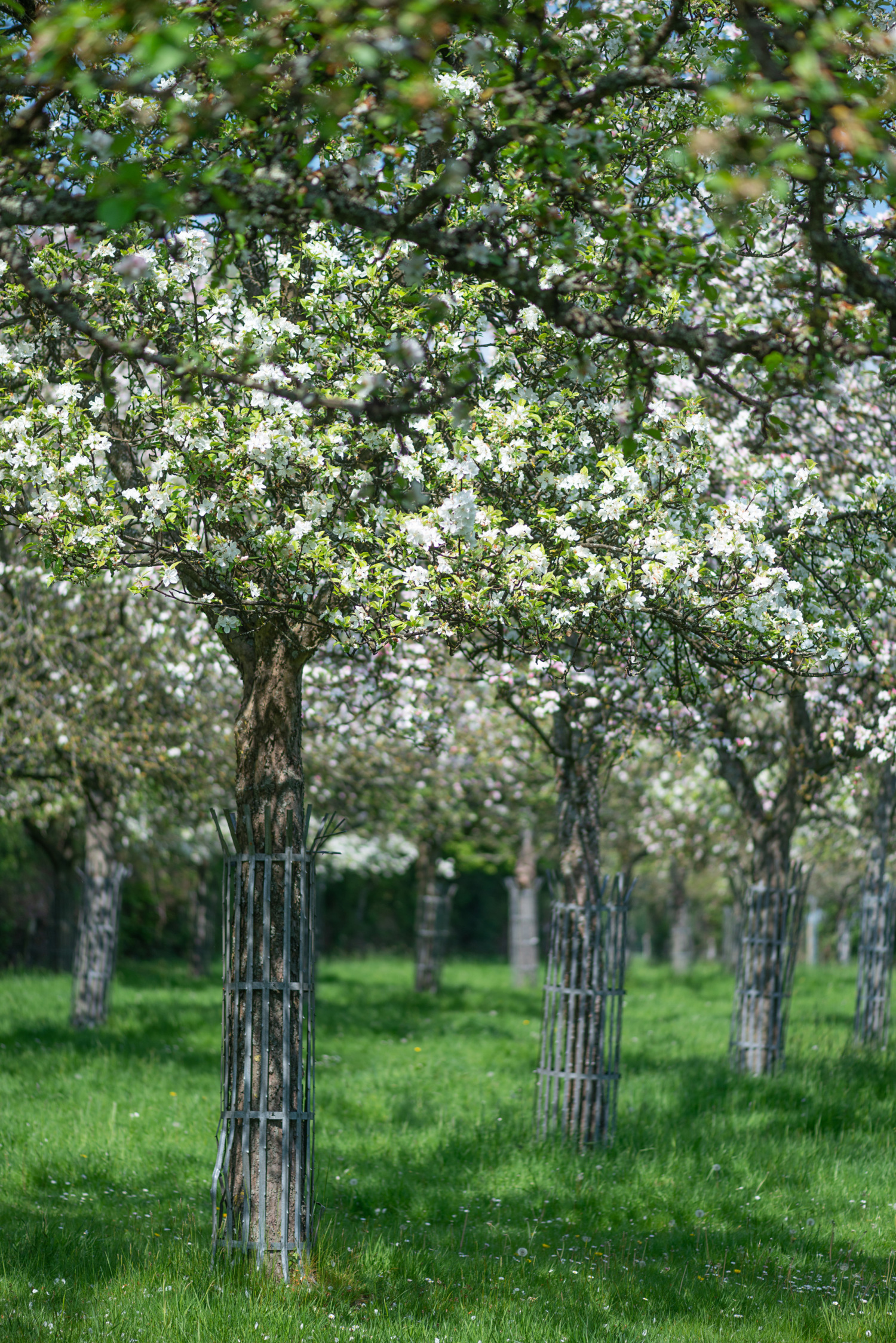 In the orch­ard mead­ows, the trees are grown as high stem and spaced at least 5 metres apart, the soil is sys­tem­at­ic­ally grassed except for the area around the tree trunks which can be weeded to a radi­us of 0.30 metres.
These trees are often of vary­ing ages as they are con­tinu­ally being replaced.
The spe­cial­ised orch­ards on the oth­er hand, are made up of homo­gen­eous rows of trees with a tree planted every 2 to 3 metres and spaced about 5 metres apart.
The aver­age yield of the orch­ard mead­ows is set at 20t/hectare, while that of the "low-stem" orch­ards is 30t/hectare.
The fruit's pro­duc­tion con­di­tions (vari­et­ies, soil, cli­mate, grow­ing meth­ods) determ­ine the spe­cif­ic char­ac­ter (sug­ar and phen­olic com­pound con­tent, aro­mat­ic qual­it­ies) of the apple musts used to craft Pommeau de Normandie.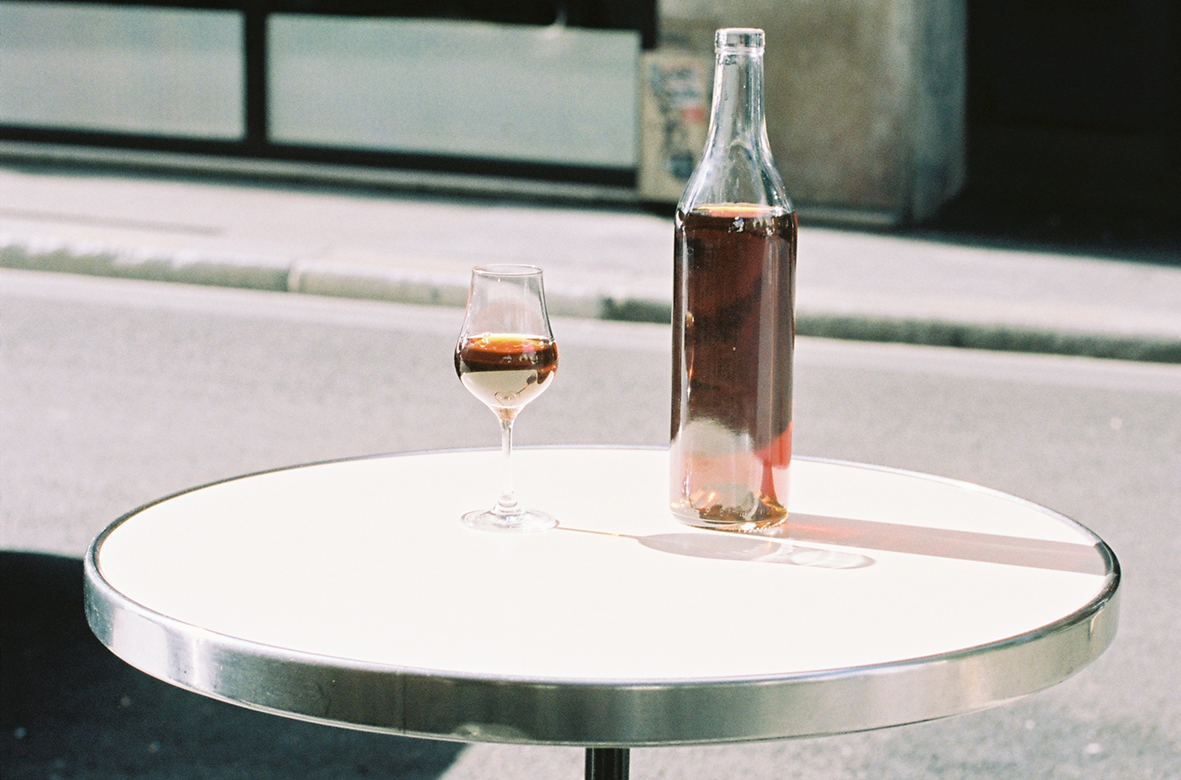 The phenolic varieties must constitute at least 70% of the composition of the apple musts.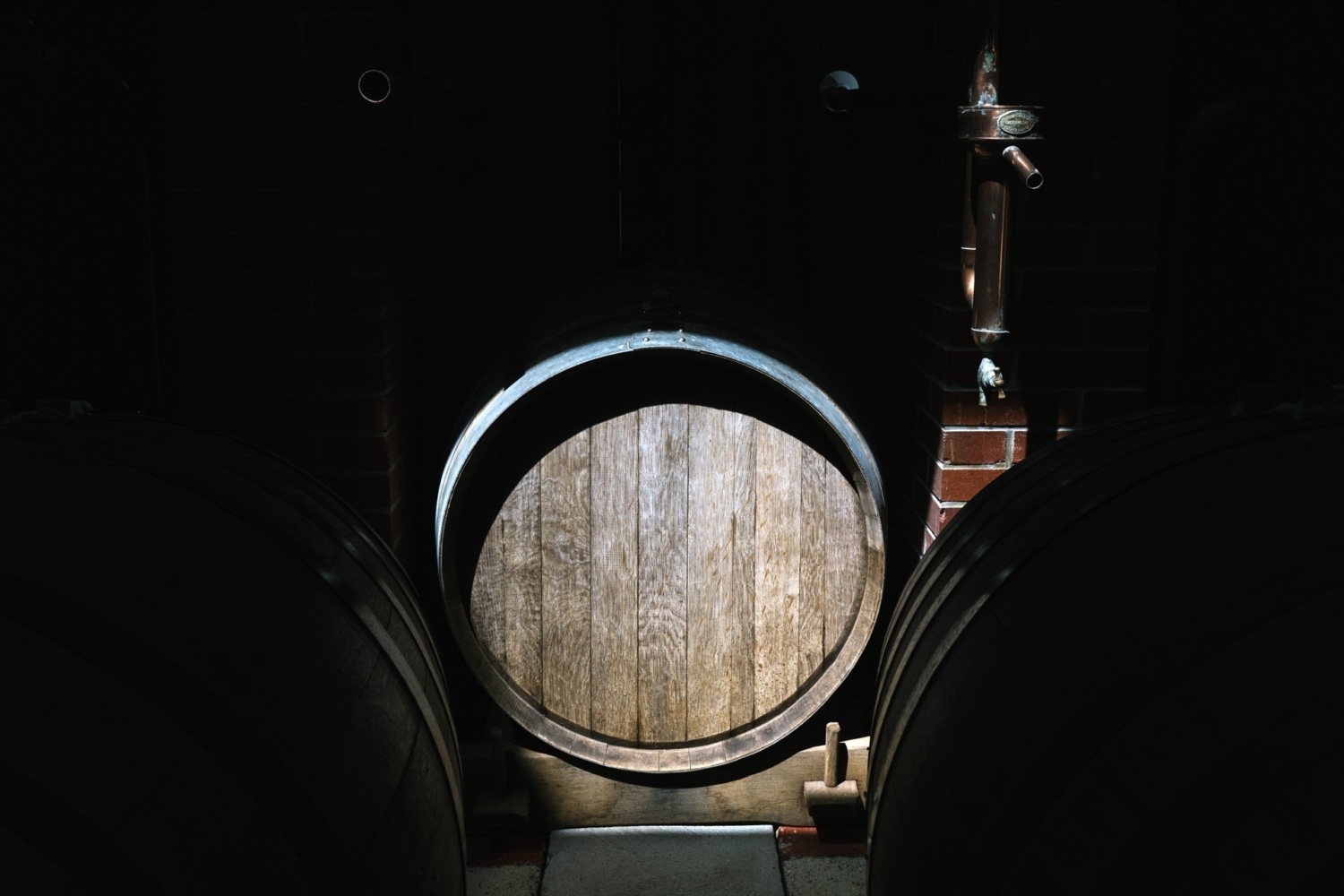 Addi­tion­ally, an apple must can­not be pro­duced from only one type of apple and no one vari­ety can make up more than 50% of the juices' composition.
Once har­ves­ted, the apples are crushed.
The pulp thus obtained is pressed without any mix­ing. The juice must have a min­im­um nat­ur­al sug­ar con­tent of 108 grams per litre.
It can be cla­ri­fied by depec­tin­isa­tion, rack­ing or, occa­sion­ally, will be used unclarified.
The fer­ment­a­tion of the apple must is then stopped by the addi­tion – at the right time — of Cal­va­dos, Cal­va­dos Pays d'Auge or Cal­va­dos Dom­fron­tais aged at least one year in wood and with an alco­hol­ic strength by volume of over 65%.
T

h

is ope

r

ation is kno

w

n as "muta

g

e"
The resulting Pommeau is then aged in oak barrels for a minimum of 14 months.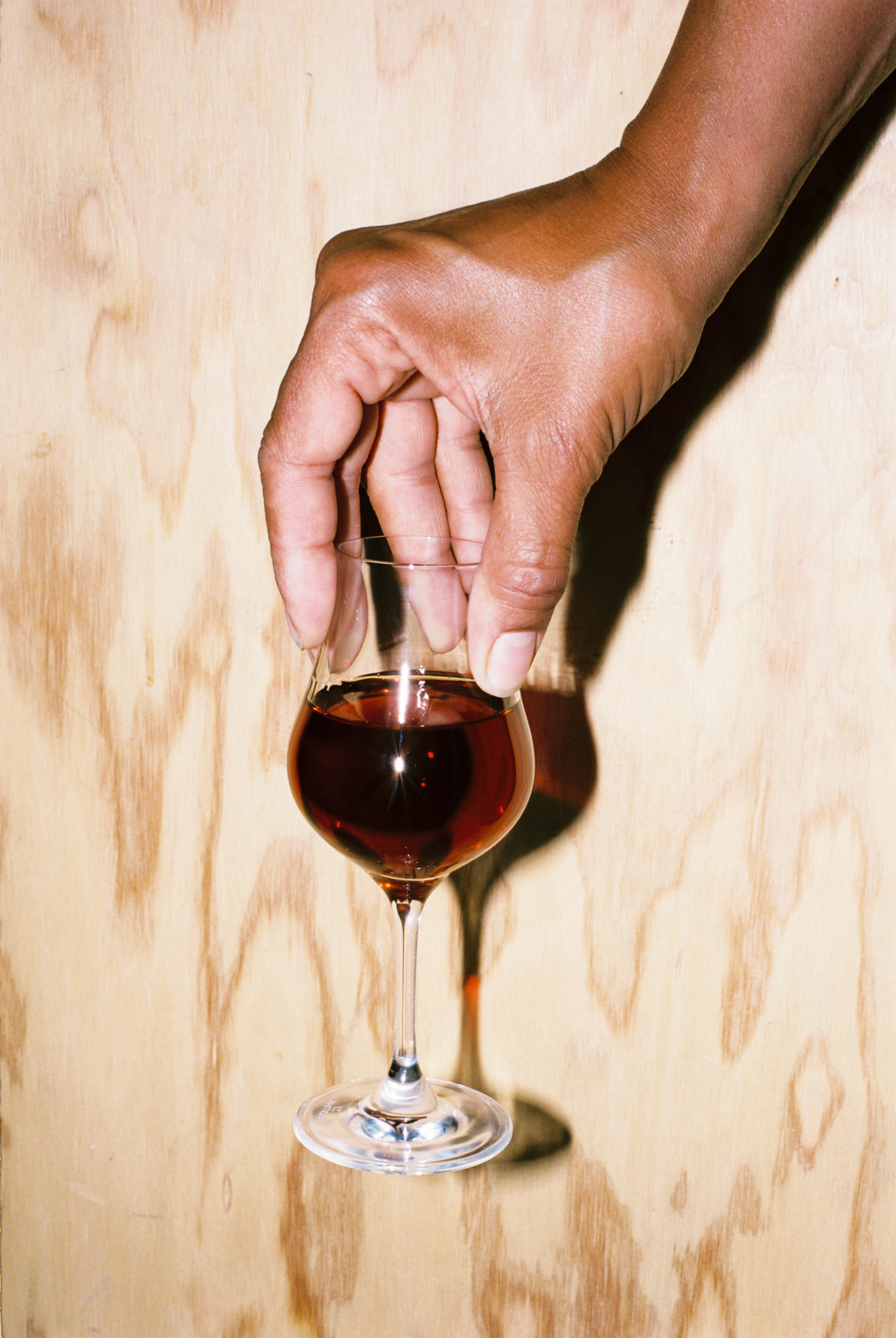 As alco­hol inhib­its the action of yeast and bac­teria, the sug­ar and alco­hol con­tents change little after this time, but the alco­hol evap­or­ates slightly.
The liquid is reg­u­larly worked to ensure a per­fect homo­gen­isa­tion and an oxid­a­tion of the poly­phen­ols neces­sary to cre­ate its char­ac­ter­ist­ic colouring.
The res­ult­ing pommeau can be craf­ted from the blend­ing of sev­er­al pro­duc­tion batches.
It is then filtered and bottled.
Pommeau de Normandie con­tains at least 69 grams of unfer­men­ted sug­ars per litre and its alco­hol­ic strength is between 16% and 18%.