Zucchini and burrata salad, Pommeau caramel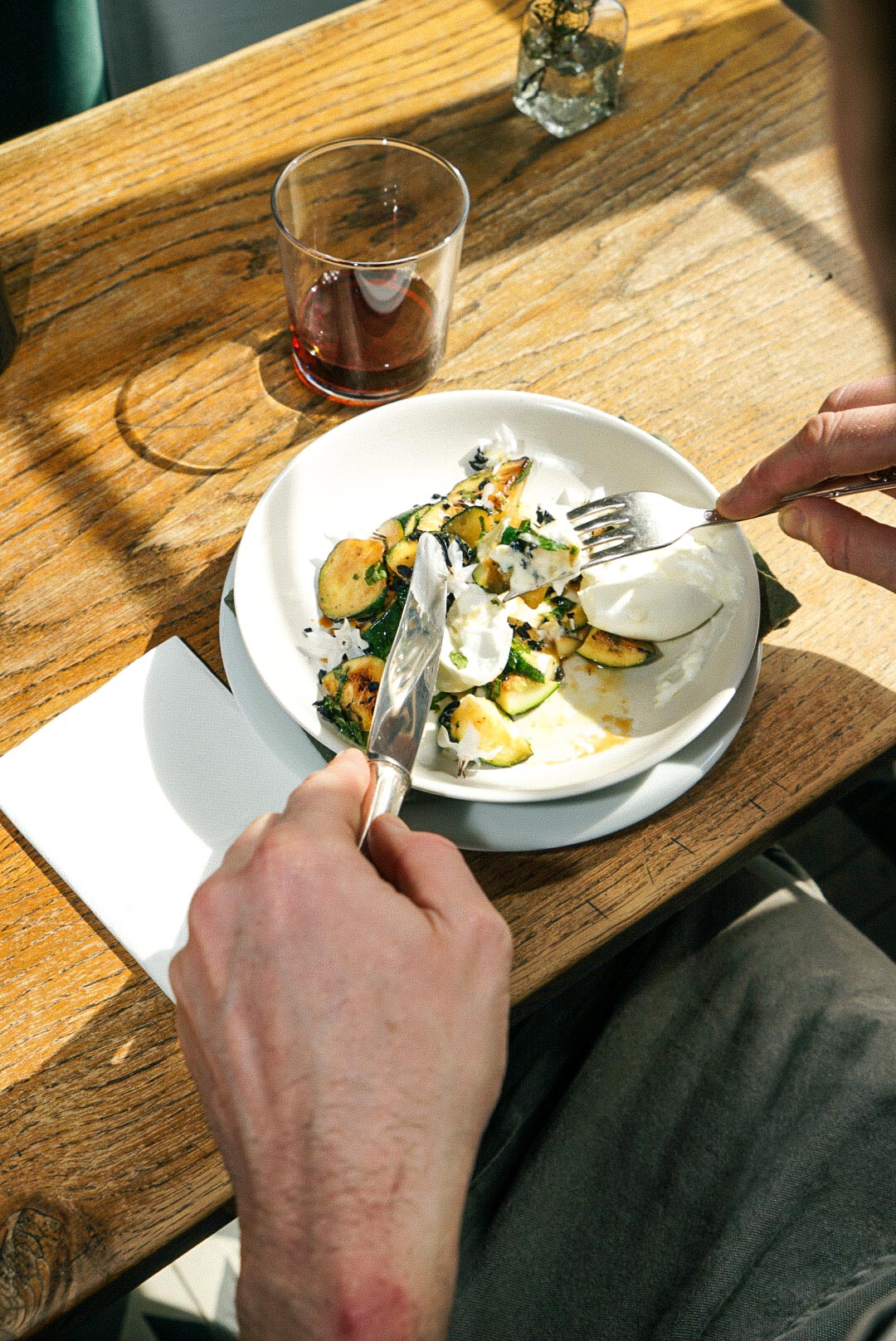 Chef Edward-Del­ling-Wil­li­ams' words:
"Mint and lem­on can be a bit aggressive.
The bur­rata brings sweet­ness, it rounds out the taste.
With a Pommeau car­a­mel, it's even better!"
ingredients
1 zuc­chini
1 buratta
250g sugar
150g cream
50g of butter
10 cl Pommeau de Normandie
1 lemon
Olive oil
Mint leaves
In a sauce­pan, make a brown car­a­mel with the 250 g of sugar.
Once car­a­mel is cooked, add the Pommeau de Normandie off the heat and let it reduce to a syrup.
Add the cream and butter.
Cool it down.
Roughly chop the zuc­chini and chop the mint.
Sea­son with lem­on juice, salt, mint and olive oil.
Set up zuc­chini on the plate and pour the car­a­mel over the salad
Break and put the bur­rata on top of the zucchini.