Tropical fruit salad topped with a Pommeau-flavoured sabayon and meringue
Recipe by Isabelle Plunion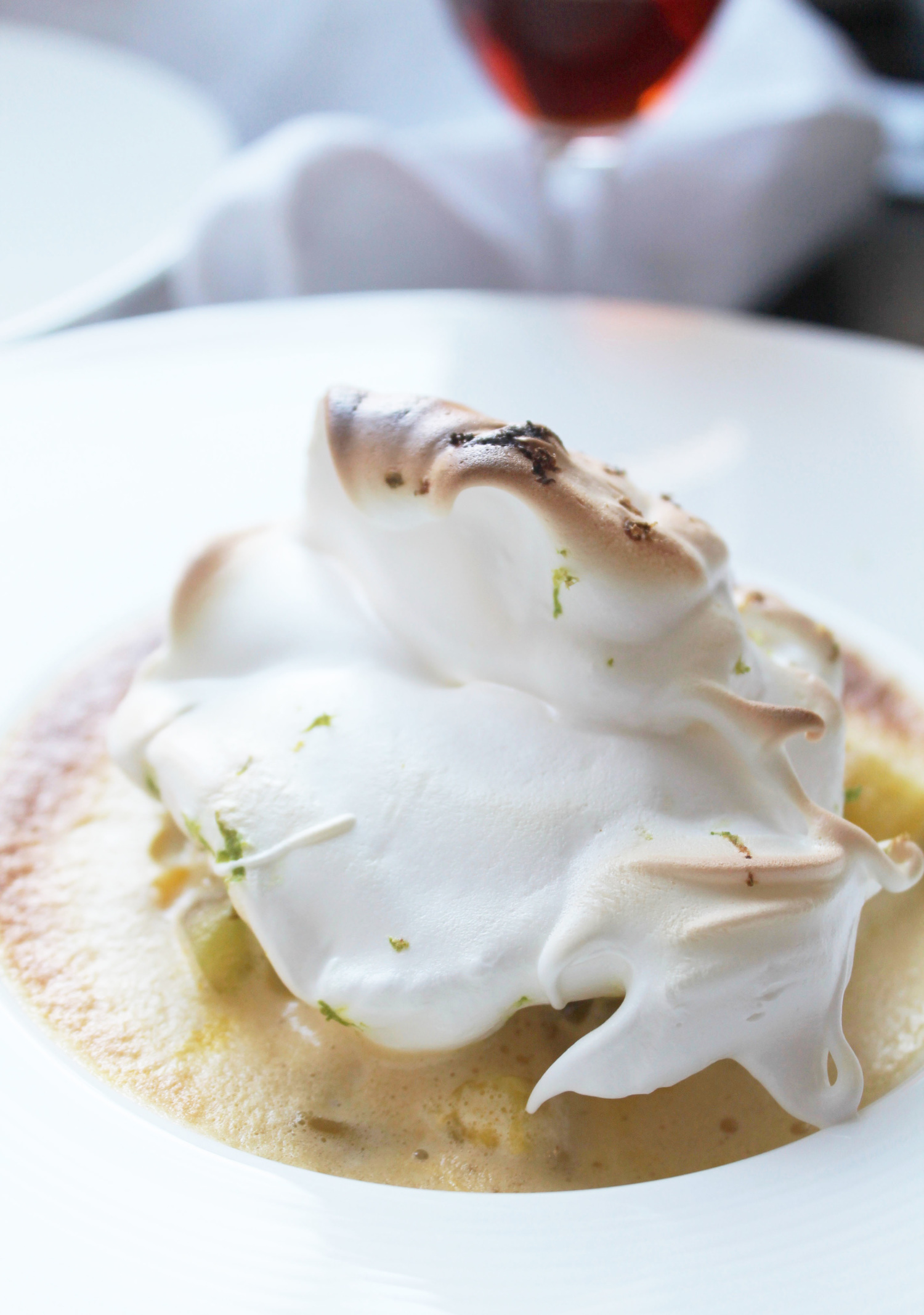 Preparation time: 40 mins
Cooking time: 1 min
ingredients
Serves 4 people:
1 mango,
1/2 pineapple
2 kiwis
2 passion fruits
Sabayon:
4 very fresh egg yolks
60 g sugar
8 tablespoons Pommeau de Normandie
Meringue:
2 egg whites
60 g sieved icing sugar
1 organic lime
Peel the fruit and cut into small cubes, add the pulp from the passion fruit. Spoon out the fruit into shallow bowls or onto small plates in equal portions.
Prepare a pan of warm water. In a round-bottomed stainless steel mixing bowl, whisk together the yolks and the sugar until the mixture turns pale in colour. Add the Pommeau, set the mixing bowl on the bain-marie over a low heat. Whisk vigorously making 8-shaped movements with the whisk until you obtain a thick, foamy texture. (You could use an electric whisk). Take off the heat and set aside, whisk from time to time to prevent the sabayon from setting.
Heat the oven. Whisk the whites with the icing sugar to obtain a glossy meringue.  Divide out the sabayon equally over the fruit, then place a spoonful of meringue on top.
Place under the grill to lightly brown the meringue, watching carefully to prevent it from burning. Take the gratins out of the oven and grate a little lime zest over the top of each. Serve immediately.