Scallops with a Pommeau mousseline sauce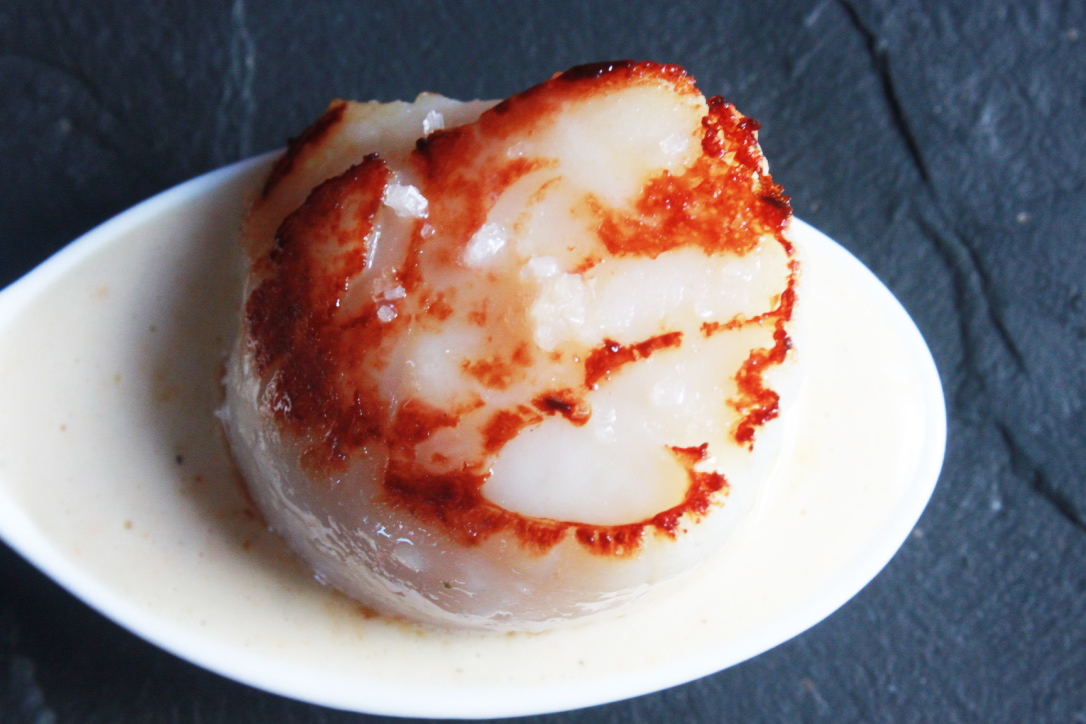 ingredients
Serves 4 people :
12 scallops
2 egg yolks
100 g double cream
15 cl Pommeau de Normandie
30 g butter
Salt and pepper
To make the sauce, warm the egg yolks and the Pommeau in a bain-mar­ie, whisk­ing con­tinu­ously. Sea­son with salt and pep­per. Add the cream until you obtain a slightly foamy sauce.
Melt the but­ter in a fry­ing pan and sear the scal­lops, which have already been seasoned with salt and pep­per, for about 2 minutes on each side, tak­ing care to cook them until they start to obtain a light golden colour.
Place them on top of the sauce, and serve straight away.