Monkfish served with a Pommeau and Calvados sauce
Recipe by Isabelle Plunion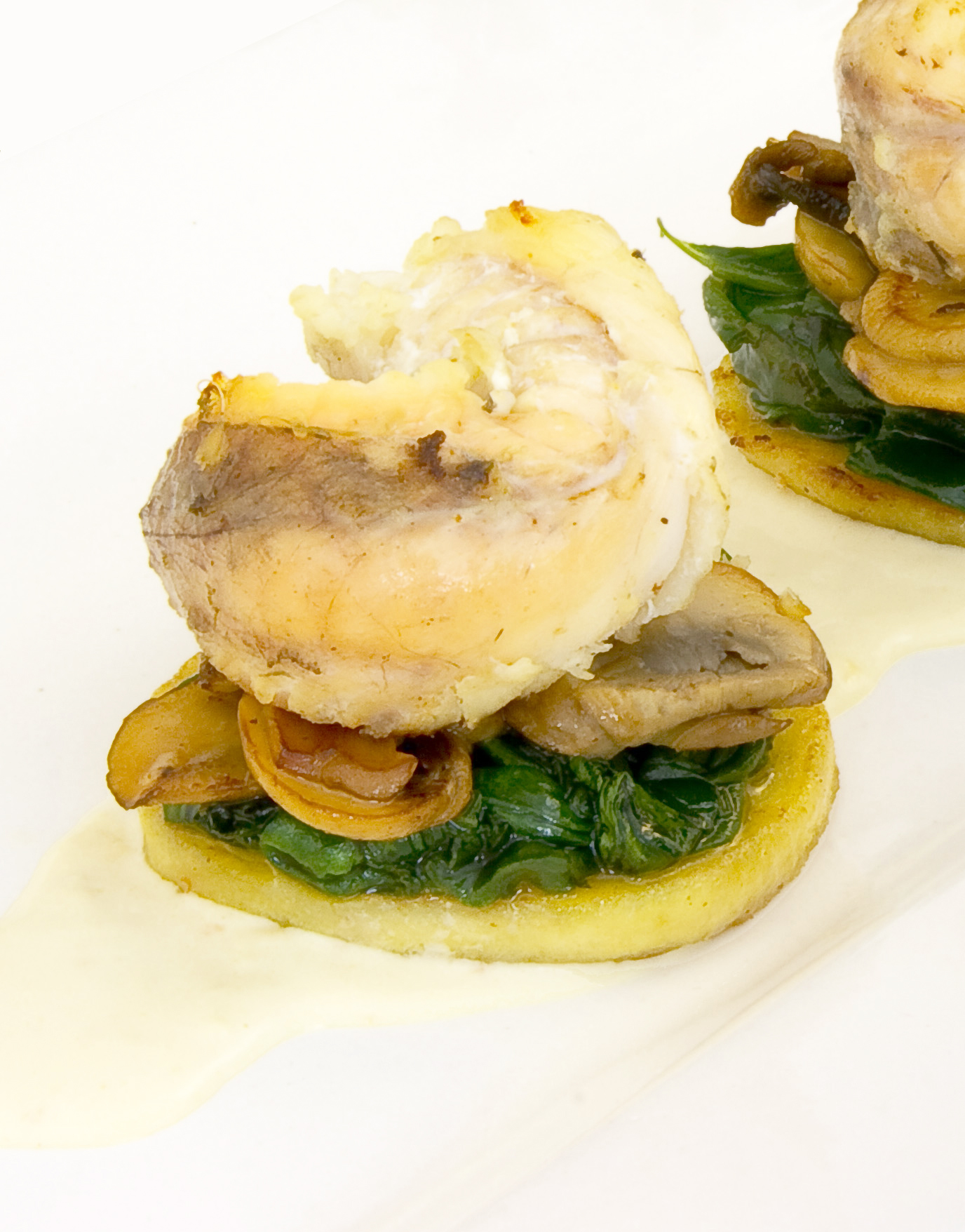 Preparation time: 20 min
Cooking time: 15 min
ingredients
800 g monkfish
25 cl double cream
4 Reinette apples
5 cl Pommeau de Normandie
5 cl Calvados
1 shallot
150 gr button mushrooms
150 gr spinach
80 gr butter
salt and ground pepper
Peel and core the apples, slice into twelve 1cm-thick rings and cook with the chopped shallot in 30g butter; flambé with the Calvados, then add the Pommeau and cream. Leave it to slowly reduce.
Clean the mushrooms and spinach.
Finely slice the mushrooms, de-stem the spinach. Set aside.
Bake the monkfish with 30g butter in a preheated oven (thermostat: 7/8 – 220°C). Cooking time: 8min.
Whilst the monkfish is cooking,  blend the reduced sauce in a mixer, and filter it through a conical sieve; keep warm. Cook separately, in 20g butter, the mushrooms and the spinach.
Arrange the escalopes of monkfish with the apple slices, spinach and mushrooms on a plate. Top with hot sauce.