Monkfish served with a Pommeau and Calvados sauce
Recipe by Isabelle Plunion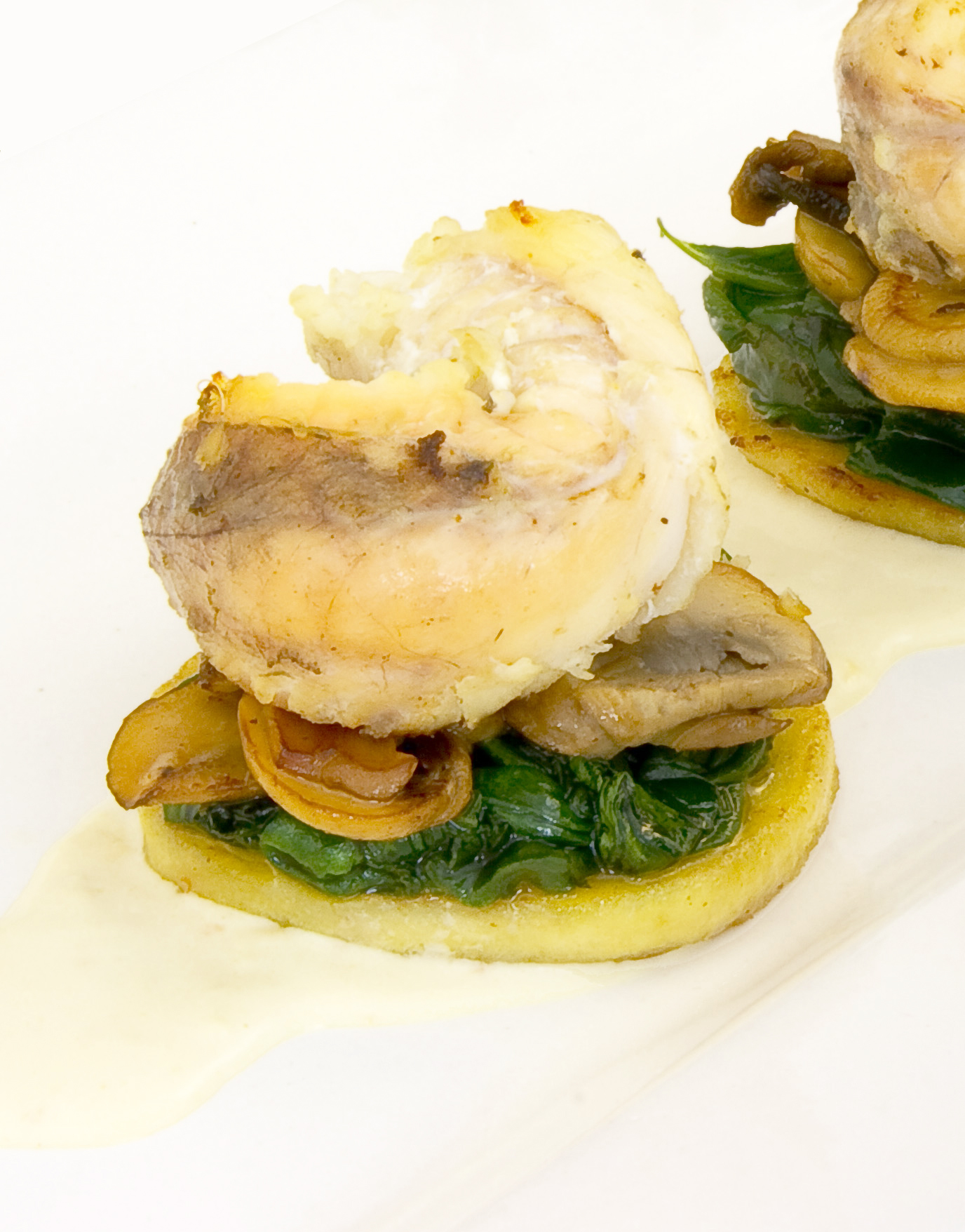 Pre­par­a­tion time: 20 min
Cook­ing time: 15 min
ingredients
800 g monkfish
25 cl double cream
4 Reinette apples
5 cl Pommeau de Normandie
5 cl Calvados
1 shallot
150 gr but­ton mushrooms
150 gr spinach
80 gr butter
salt and ground pepper
Peel and core the apples, slice into twelve 1cm-thick rings and cook with the chopped shal­lot in 30g but­ter; flam­bé with the Cal­va­dos, then add the Pommeau and cream. Leave it to slowly reduce.
Clean the mush­rooms and spinach.
Finely slice the mush­rooms, de-stem the spin­ach. Set aside.
Bake the monk­fish with 30g but­ter in a pre­heated oven (ther­mo­stat: 7⁄8 – 220°C). Cook­ing time: 8min.
Whilst the monk­fish is cook­ing, blend the reduced sauce in a mix­er, and fil­ter it through a con­ic­al sieve; keep warm. Cook sep­ar­ately, in 20g but­ter, the mush­rooms and the spinach.
Arrange the escal­opes of monk­fish with the apple slices, spin­ach and mush­rooms on a plate. Top with hot sauce.