Langoustines with Pommeau and caramelized orange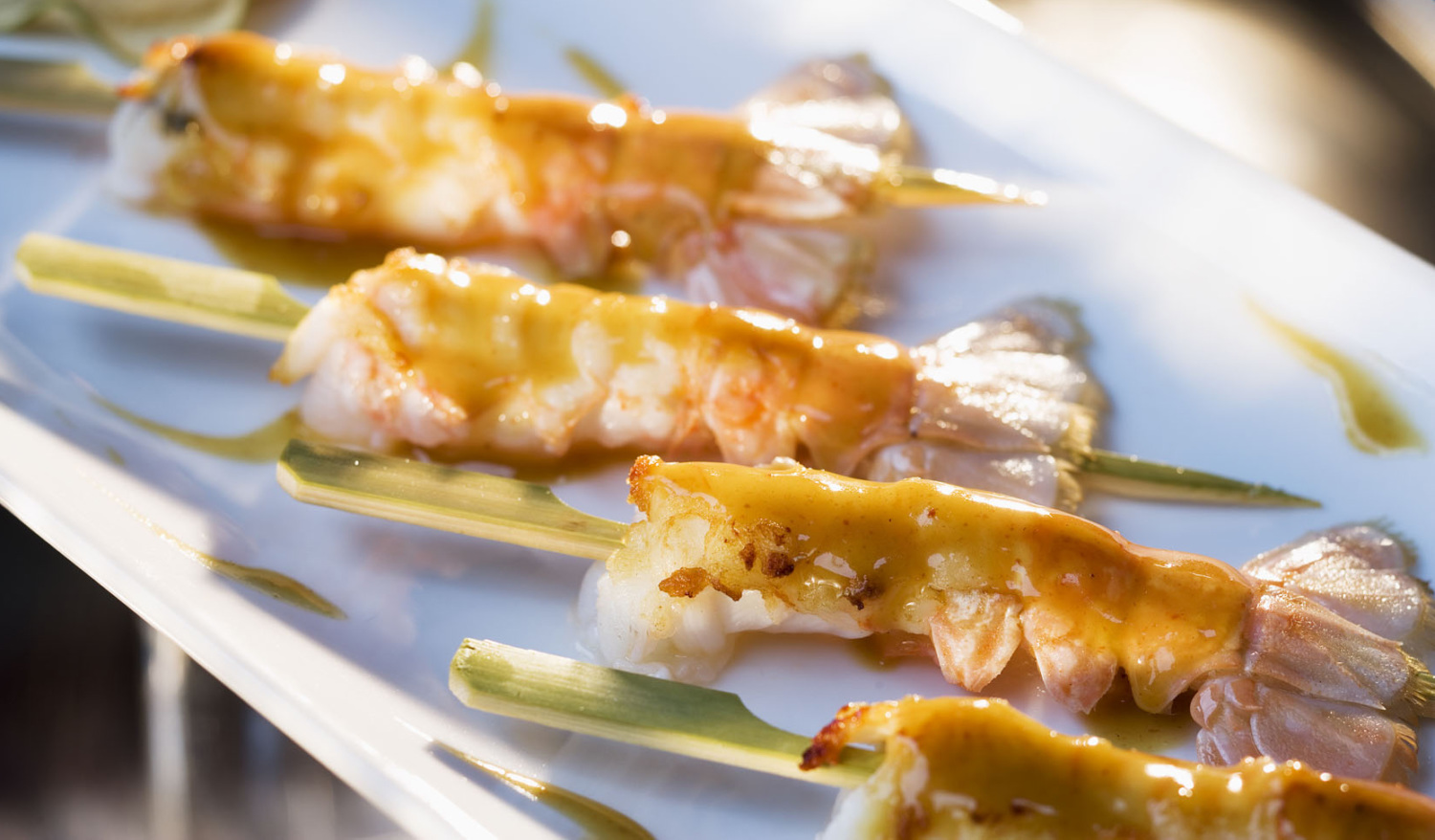 ingredients
Serves 4 people :
16 lang­oustines size 8⁄10
Four-spice powder
Ginger powder
Juice of 1⁄2 orange
10 cl brown veal stock
5 cl Pommeau de Normandie
10 g sugar
Olive oil, butter
Salt and pepper
Peel the lang­oustines' tails leav­ing the end tail-fin attached.
Thread them onto sticks, sea­son with the spices, then pan fry them in olive oil. Remove the lang­oustines, and deglaze the fry­ing pan with orange juice, Pommeau and sug­ar. Leave the sauce to reduce, then add the veal stock. Put the lang­oustines back into the sauce in order to glaze them.