Langoustines with Pommeau and caramelized orange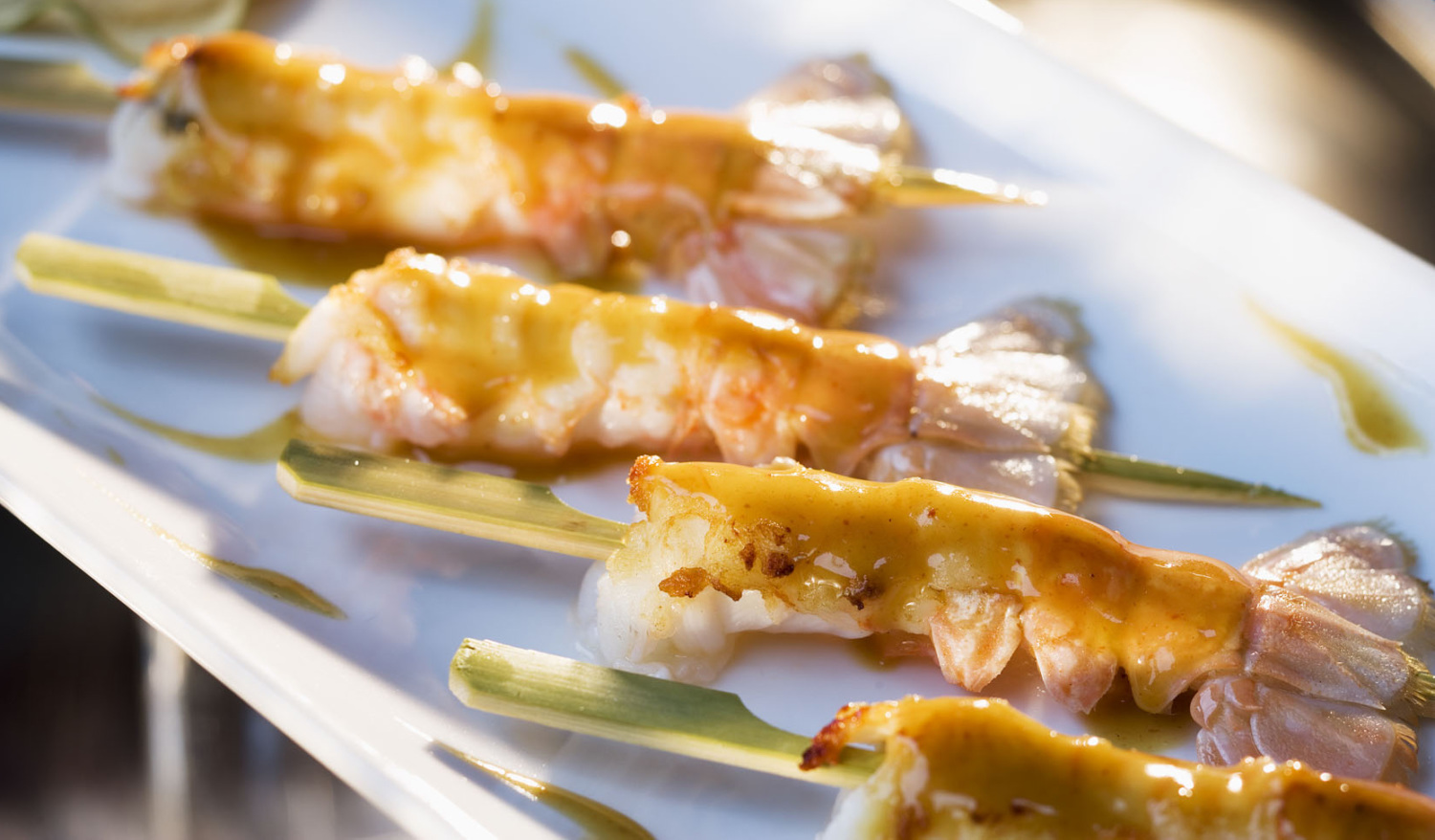 ingredients
Serves 4 people :
16 langoustines size 8/10
Four-spice powder
Ginger powder
Juice of 1/2 orange
10 cl brown veal stock
5 cl Pommeau de Normandie
10 g sugar
Olive oil, butter
Salt and pepper
Peel the langoustines' tails leaving the end tail-fin attached.
Thread them onto sticks, season with the spices, then pan fry them in olive oil. Remove the langoustines, and deglaze the frying pan with orange juice, Pommeau and sugar. Leave the sauce to reduce, then add the veal stock. Put the langoustines back into the sauce in order to glaze them.