Guinea fowl oven-baked with Pommeau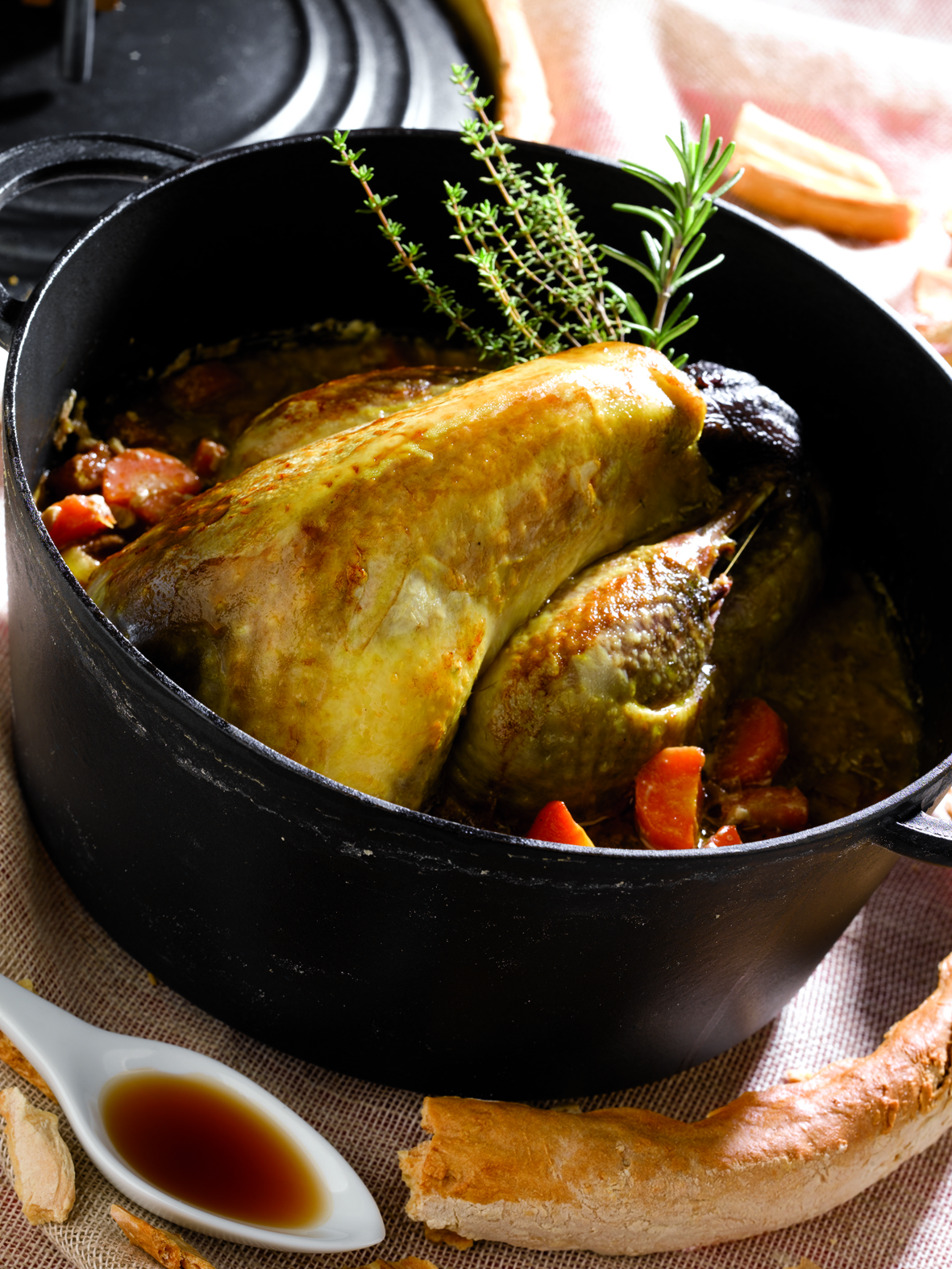 Pre­par­a­tion time: 20 mins
Cook­ing time: 50 mins
ingredients
Serves 4 people:
1 guinea fowl
3 shallots
3 carrots
50 g butter
50 cl Pommeau
200 g crème fraîche
Salt, pep­per, cinnamon
Sea­son the guinea fowl with salt, pep­per and cinnamon.
Melt the but­ter in a large oven­proof dish and add the finely chopped shal­lots, and sliced car­rots. Leave to sweat, but don't allow them to brown.
Place the guinea fowl into the oven­proof dish, pour over the Pommeau, add the cream.
Seal the lid of the oven­proof dish with dough (water and flour).
Put the dish in the oven and cook for 50 minutes at 180°C.
Serve with apple quar­ters sautéed in but­ter and a cel­ery purée.