Guinea fowl oven-baked with Pommeau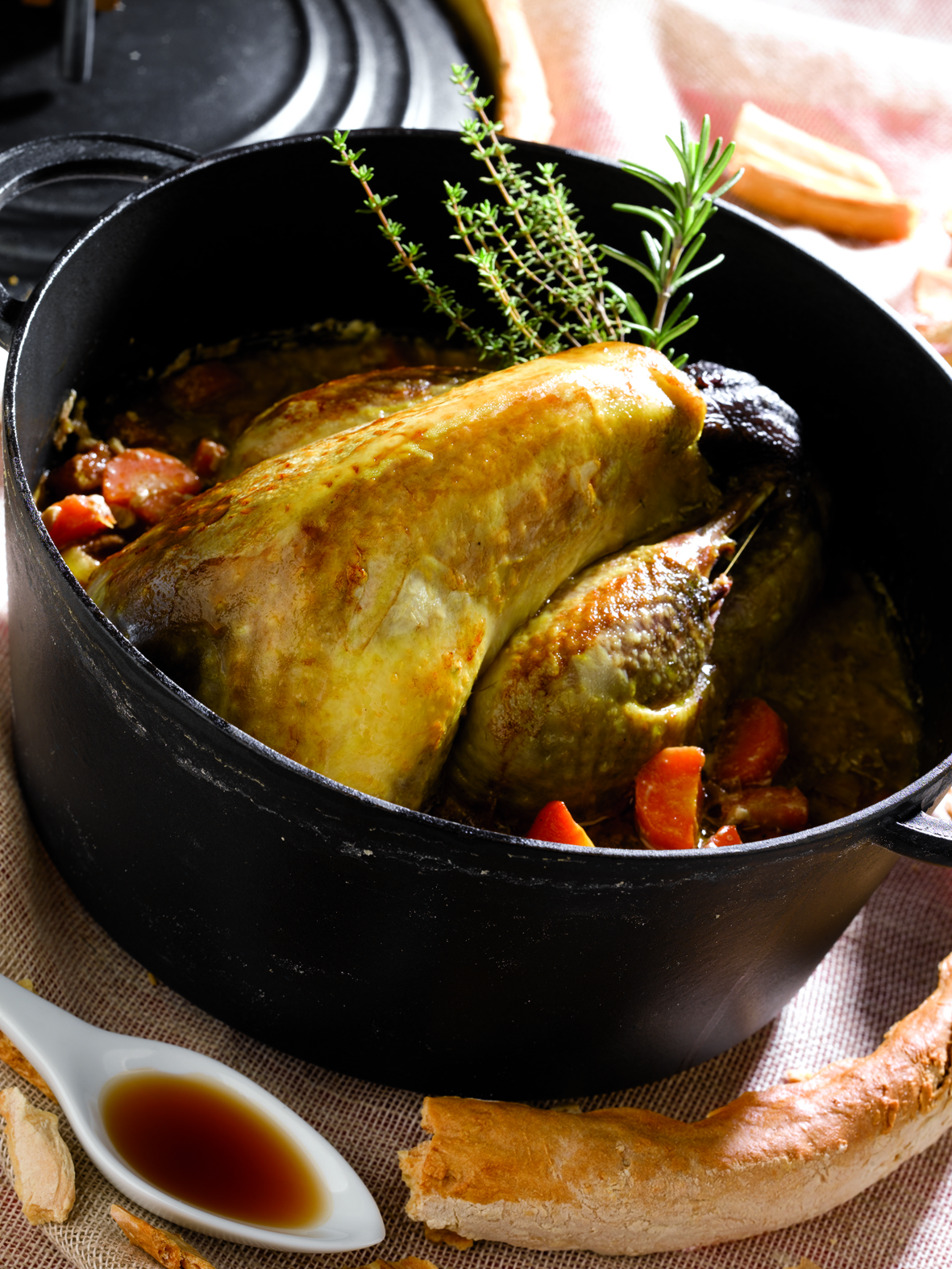 Preparation time: 20 mins
Cooking time: 50 mins
ingredients
Serves 4 people:
1 guinea fowl
3 shallots
3 carrots
50 g butter
50 cl Pommeau
200 g crème fraîche
Salt, pepper, cinnamon
Season the guinea fowl with salt, pepper and cinnamon.
Melt the butter in a large ovenproof dish and add the finely chopped shallots, and sliced carrots. Leave to sweat, but don't allow them to brown.
Place the guinea fowl into the ovenproof dish, pour over the Pommeau, add the cream.
Seal the lid of the ovenproof dish with dough (water and flour).
Put the dish in the oven and cook for 50 minutes at 180°C.
Serve with apple quarters sautéed in butter and a celery purée.