Fine pastry tart with apples marinated in Pommeau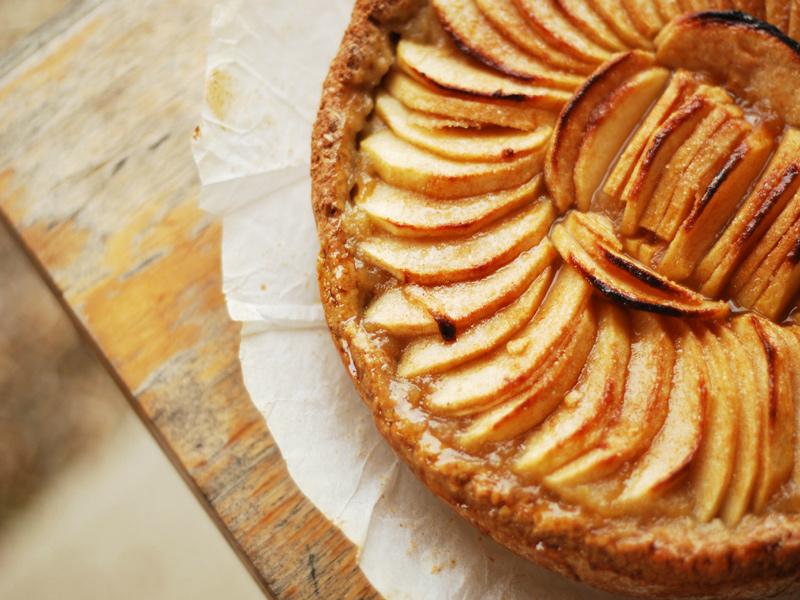 ingredients
Serves 4 people:
250 g puff pastry
6 apples
Caster sugar
20 cl Pommeau
Mar­in­ate slices of apple in the Pommeau and then arrange them in a rosette on a circle of puff pastry.
Sprinkle over the sug­ar just before pla­cing the tart in the oven.
Serve the tart warm accom­pan­ied by a glass of Pommeau.