Black apple and Pommeau granita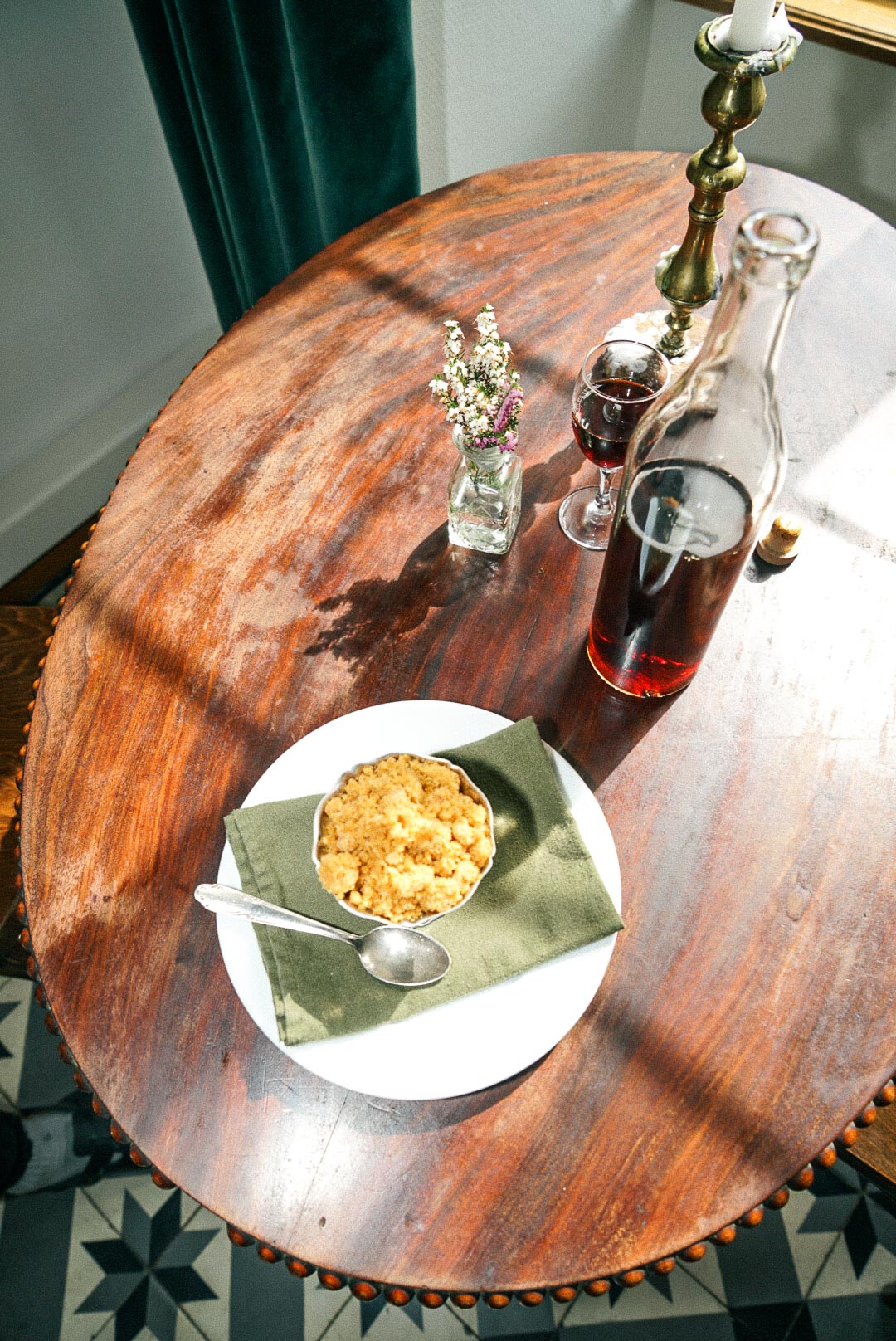 Chef Edward Del­ling-Wil­li­ams' words :
"I love this recipe because with black apples, the taste is more com­plex, deeper.
The black apples are to avoid wast­ing dam­aged apples, for example.
Pommeau de Normandie adds fla­vors to the gran­ita, it's so fresh and very tasty."
ingredients
5 Granny Smith apples
450ml sug­ar syrup
2 lemons
100ml of Pommeau de Normandie
Salt
Peel and deseed the apples, then chop the apple flesh.
Add the chopped apples to the rice cook­er for 5 days until they turn black.
Put the chopped black apples in a blender with the sug­ar syr­up, Pommeau de Normandie and lem­on juice.
Blend until the mix­ture is smooth, then strain through a fine sieve.
Pour the mix­ture into a mold.
Place the mold in the freez­er and let it par­tially freeze.
Every 30 minutes or so, scrape the mix­ture with a fork.
Con­tin­ue until it is com­pletely frozen and frothy, it will take between 1 to 3 hours.
(Tip : You can skip mak­ing the apples "black" and just make an apple granita.)