Apple confit in Pommeau de Normandie served with cinnamon-vanilla ice cream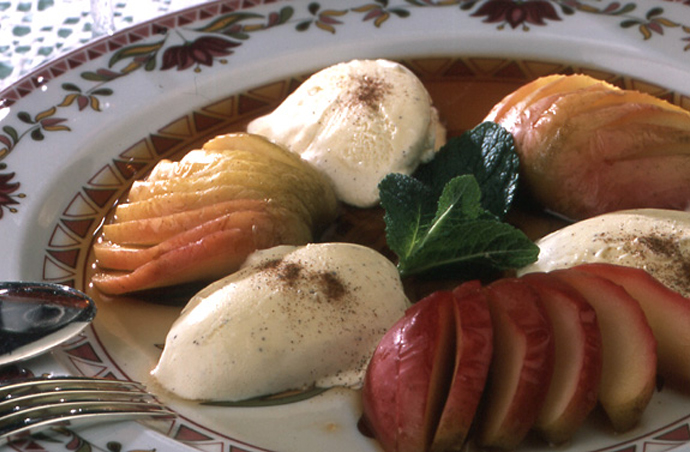 ingredients
Serves 4 people :
6 apples
20 cl Pommeau de Normandie
50 g sugar
5 cl water
12 small scoops of vanilla ice cream.
Cin­na­mon powder
Core the apples and cut them in half. Place the apples cut-side down in a deep fry­ing pan, add the water, Pommeau, sug­ar, bring to the boil and leave to sim­mer for 10 minutes.
Remove the apples, slice them, arrange them on a plate insert­ing a scoop of ice cream between the slices.
Pour over the cook­ing juices from the fry­ing pan used to cook the apples.
Sprinkle the cin­na­mon over the ice cream.
Serve imme­di­ately.