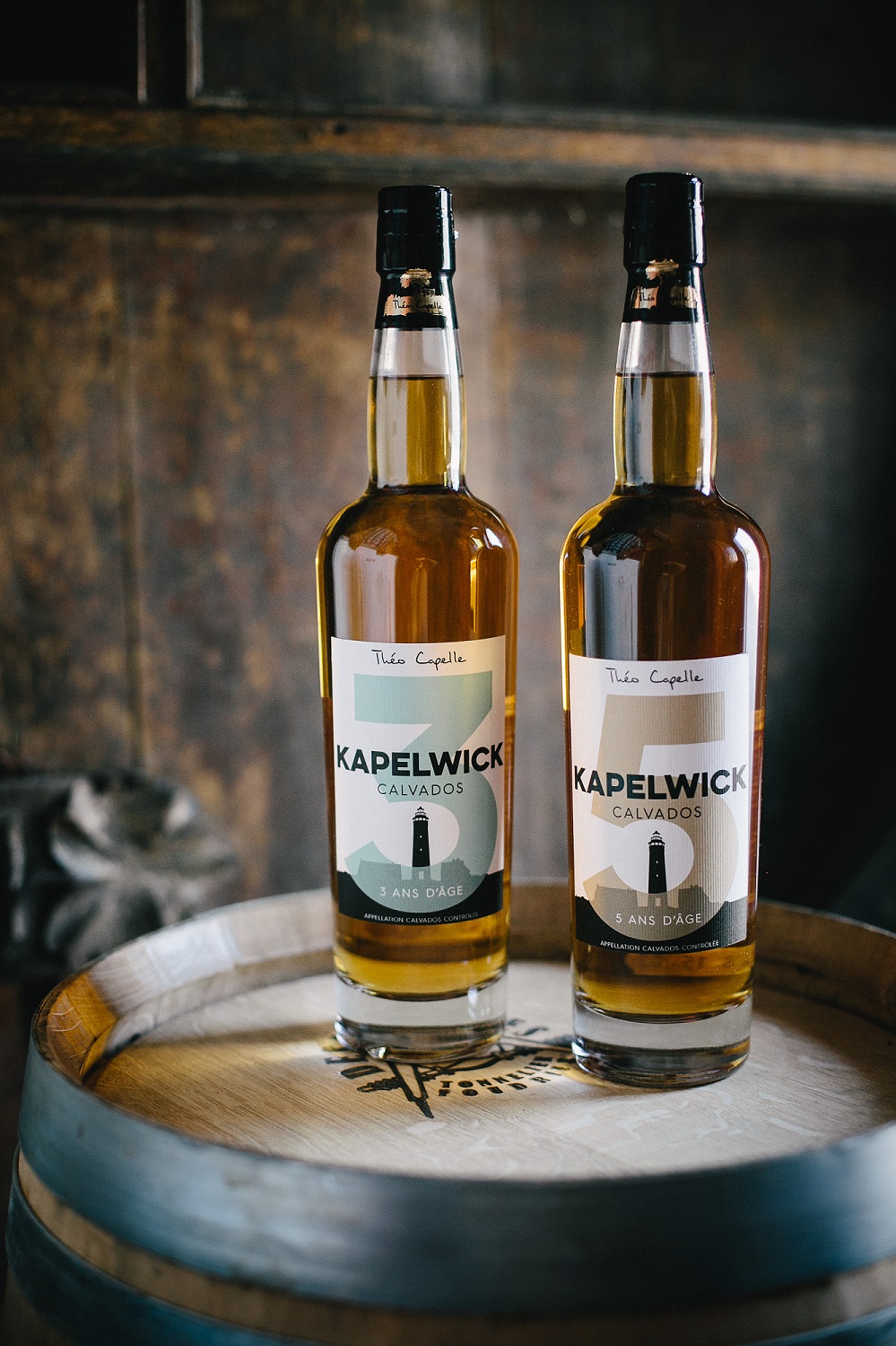 marques
Théo Capelle
Our products
Calvados, Cider, Pommeau de Normandie
adress
1 Le Haut de la Lande
50340 Sotteville
Opening hours
Every day except Sundays and public holidays
9:00 - 12.30 and 14:00 - 19:00
Contact
Ludovic Capelle
Tél. : 02 33 04 41 17
contact@theo-capelle.com
www.theo-capelle.com
---
Languages spoken
French - English
Located in the heart of the Le Cotentin region, 20 minutes from Cherbourg and 10 minutes from the Côtes de la Hague, our family company has been championing quality Normandy products since 1981, when the cider works were created by Théodore and Jacqueline Capelle.
In 2007, Ludovic Capelle took over on the cider farm from his father Théo. The following year, he invested in a still with a view to distilling his own Calvados. Keen to constantly innovate and proud of his origins, Ludovic created the Kapelwick brand (a reference to Cap Lévi) in 2015 for his 3, 5, 7 and 9-year-old apéritif Calvados.
Théo Capelle's latest releases include:
Ice cider: the concentrated flavours of our apples, a marriage of acidity, astringency and sweetness creating a real explosion of flavours on the palate.
Balsamic cider vinegar: the blend of cider vinegar and concentrated apple juice creates a wonderful balance between acidity and sweetness. It can be used with any culinary preparations or dishes of your choice.
Visitors are warmly welcomed on the farm, where you can watch a video, visit the Calvados ageing cellar and enjoy a tasting of whatever products you choose. A large array of ciders, aperitifs, liqueurs and AOC Calvados are available for you to try.