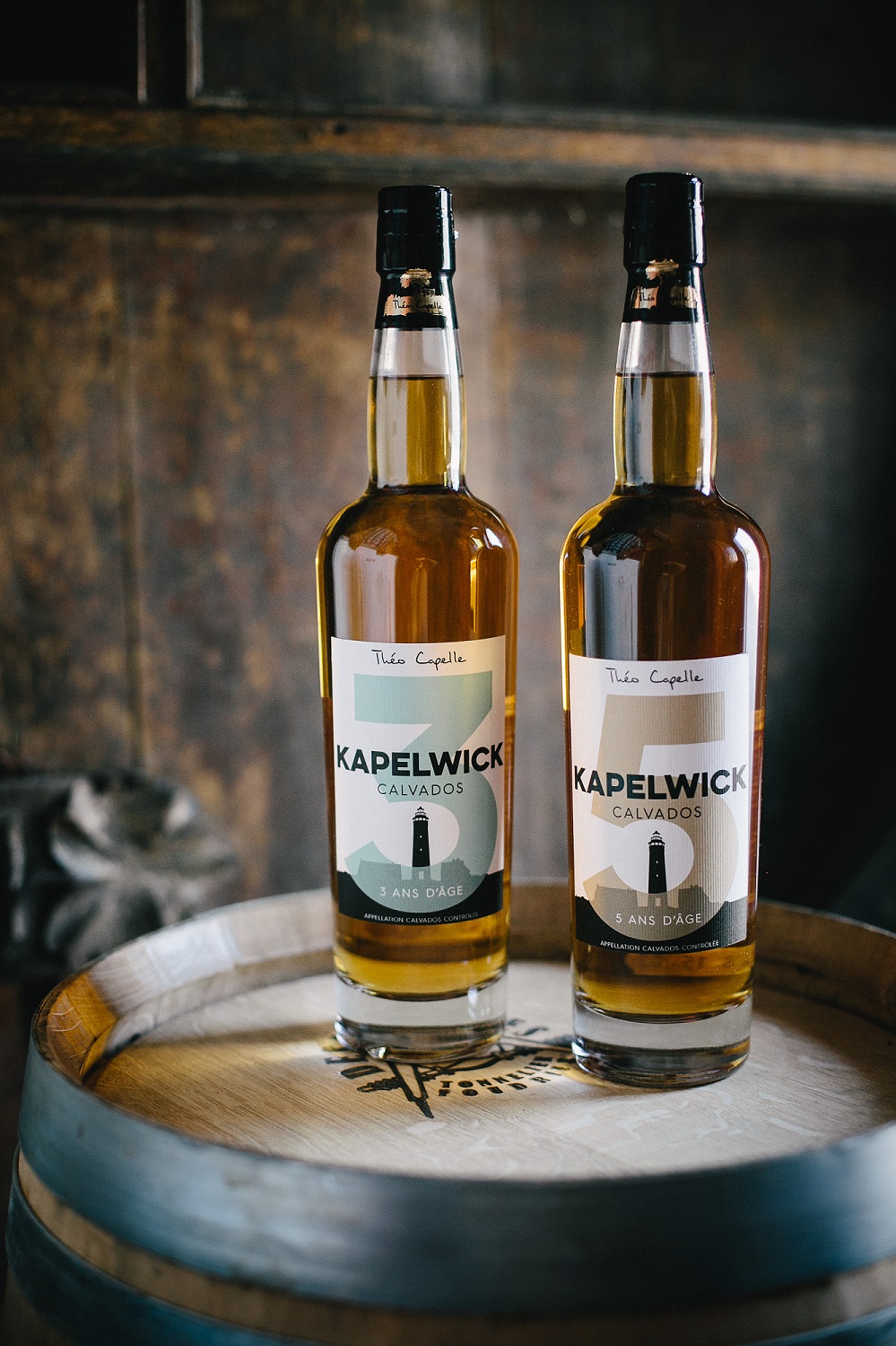 marques
Théo Capelle
Our products
Calvados, Cider, Pommeau de Normandie
adress
1 Le Haut de la Lande
50340 Sotteville
Opening hours
Every day except Sun­days and public holidays
9:00 – 12.30 and 14:00 – 19:00
Contact
Ludovic Capelle
Tél. : 02 33 04 41 17
contact@theo-capelle.com
www.theo-capelle.com
---
Languages spoken
French – English
Loca­ted in the heart of the Le Coten­tin region, 20 minutes from Cher­bourg and 10 minutes from the Côtes de la Hague, our family com­pa­ny has been cham­pio­ning qua­li­ty Normandy pro­ducts since 1981, when the cider works were crea­ted by Théo­dore and Jac­que­line Capelle.
In 2007, Ludo­vic Capelle took over on the cider farm from his father Théo. The fol­lo­wing year, he inves­ted in a still with a view to dis­til­ling his own Calvados. Keen to constant­ly inno­vate and proud of his ori­gins, Ludo­vic crea­ted the Kapel­wick brand (a refe­rence to Cap Lévi) in 2015 for his 3, 5, 7 and 9‑year-old apé­ri­tif Calvados.
Théo Capelle's latest releases include :
Ice cider : the concen­tra­ted fla­vours of our apples, a mar­riage of aci­di­ty, astrin­gen­cy and sweet­ness crea­ting a real explo­sion of fla­vours on the palate.
Bal­sa­mic cider vine­gar : the blend of cider vine­gar and concen­tra­ted apple juice creates a won­der­ful balance bet­ween aci­di­ty and sweet­ness. It can be used with any culi­na­ry pre­pa­ra­tions or dishes of your choice.
Visi­tors are warmly wel­co­med on the farm, where you can watch a video, visit the Calvados ageing cellar and enjoy a tas­ting of wha­te­ver pro­ducts you choose. A large array of ciders, ape­ri­tifs, liqueurs and AOC Calvados are avai­lable for you to try.