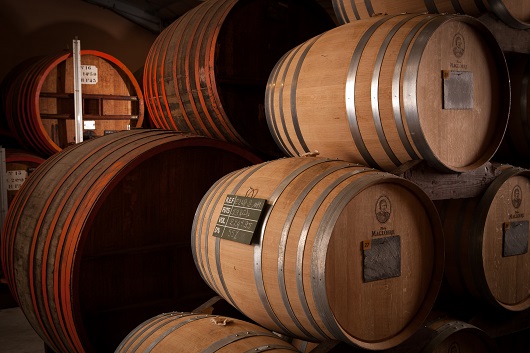 marques
Spirit France Diffusion
Our products
Calvados, Calvados Pays d'Auge, Pommeau de Normandie
adress
RD 615 – ZA de Reux
14130 Reux
Opening hours
Calvados Expe­rience – 14130 Pont-l'Evêque
Fur­ther infor­ma­tion on https://www.calvados-experience.com/
Contact
Serge Der Sahaguian
Tél. : 02 31 64 12 87
contact@spirit-france.com
www.spirit-france.com
---
Languages spoken
French – English – German – Spanish – Italian – Russian – Chinese – Japanese
Spirit France Diffusion's activity is based on the crafting of high-quality products, using its extensive savoir-faire. These are products with a strong identity, rooted in a terroir, and protected by an AOC. Père Magloire, Calvados Boulard and Lecompte are our three leading Calvados brands.
Père Magloire Calvados has been embo­dying tra­di­tion and Normandy heri­tage since 1821. Père Magloire pro­duces a wide range of Calvados sui­table for many dif­ferent drin­king occa­sions and modes of consumption.
Crea­ted in 1825, Maison Bou­lard dis­tri­butes the most widely expor­ted and big­gest-sel­ling Calvados brand in the world. Avai­lable in 80 coun­tries, Calvados Bou­lard is also the market leader in Duty Free distribution.
Foun­ded in 1923, Maison Lecompte is a Calvados brand des­ti­ned for luxury esta­blish­ments around the world.
Our com­pa­ny is loca­ted in Reux where we have our admi­nis­tra­tion team, our pro­duc­tion site, and some of our cel­lars. We also have cel­lars on our two estates : Ste-Foy Mont­go­me­ry and Coquainvilliers.
The former Père Magloire site in Pont L'Evêque has been turned into an inter­ac­tive "Calvados Expe­rience" museum, offe­ring visi­tors a multi-sen­so­rial immer­sive tour, a jour­ney through the cen­tu­ries, from our Viking ances­tors to the present day. You will learn about the trans­for­ma­tion of apples into Calvados, from our region's orchards to our inter­na­tio­nal­ly renow­ned Normandy spirit. This Expe­rience, one of its kind in France, lasts about 45 minutes and is fol­lo­wed by a tas­ting. At the end of the tour, visi­tors can visit our shop to peruse the lar­gest col­lec­tion of Calvados ever offered.