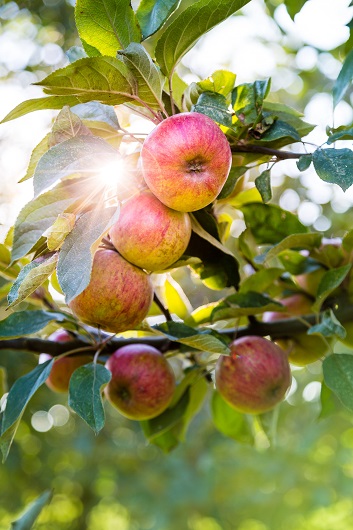 marques
La Maison Ferré
Our products
Calvados, Cider, Perry, Pommeau de Normandie
adress
Les Mares
61400 Comblot
Opening hours
From April to Sep­tem­ber on Wed­nes­days, Fri­days and Satur­days in the afternoon.
or by appoint­ment out­side these hours
Tel +33 (0) 6 64 50 96 88.
Contact
Grégoire Ferré
Tél. : 06 64 50 96 88
gregferre@yahoo.fr
---
Languages spoken
French – English – Spanish
Maison Ferré is an ideal stop for anyone who loves nature and appreciates authenticity. This family-owned cider producer and distillery are located in the heart of the Perche Regional Park, where the state-owned forests and hills give this natural region its typical character .
Gré­goire Ferré took over the cider pro­duc­tion from his parents, making his live­li­hood from this typi­cal Perche farm with 35 hec­tares of high stem and low stem orchards. Over 35 cider apple varie­ties are grown here. Gré­goire Ferré seeks out a diver­si­ty of old Perche varieties.
With great res­pect and a pas­sion for tra­di­tion, Gré­goire Ferré pro­duces all his ciders and spi­rits to the highest stan­dards, making use of a hydrau­lic press from 1950 and a copper conti­nuous still from 1975. There are a his­to­ry and a soul in eve­ry­thing they do here.
The tours take you through the orchards to the cel­lars, via the press and the still. The tech­ni­cal expla­na­tions are adap­ted to the visi­tors' level of know­ledge and inter­est. The tas­ting will be the time to dis­co­ver and dis­cuss all the intense and subtle fla­vours that the apples have to offer.
The farm is set in a woody land­scape of chest­nut and walnut trees. A "forest-garden" expe­rience (where eve­ry­thing is edible) was crea­ted during the Covid-19 lock­down in 2020 ; here you can find all the major spe­cies of nut trees, edible shrubs, herbs, 200 varie­ties of eating apple trees, quince trees and last, but not least, an ancient for­got­ten tree : the ser­vice or sorb tree.
The farm pro­duces a range of enti­re­ly orga­nic pro­ducts inclu­ding ciders, juices and spirits.
The Pom­meau and Calvados both have the AOC/AOP clas­si­fi­ca­tions. The first AOC/AOP Perche Cider was craf­ted in 2020.
Maison Ferré loves to inno­vate and sur­prise. Along­side our tra­di­tio­nal pro­ducts, you will the­re­fore find La Cuvée du Bras­seur (an extra dry, fully-fer­men­ted cider), Les Perles d'Agathe (an alco­hol-free spark­ling apple juice which is as good as it looks!), Le Kris­tal (a white eau-de-vie) and Le Pom Pom (our house cocktail).
Maison Ferré repre­sents a link bet­ween past and future. The pro­ducts are craf­ted using tra­di­tio­nal methods but the aim is to have a contem­po­ra­ry appeal. This is why you will find the Calvados pre­sen­ted in superb trans­pa­rent bot­tles that show off their gor­geous amber hue and with labels that pur­po­se­ly go against the clas­sic conventions.