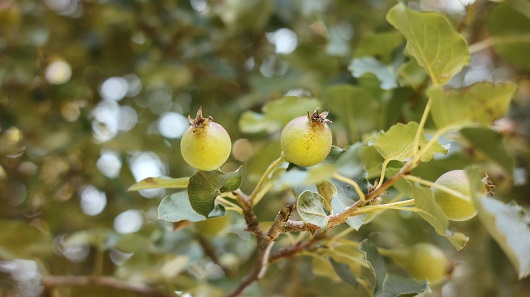 marques
La Cave Normande
Our products
Calvados, Calvados Domfrontais, Cider, Perry, Pommeau de Normandie
adress
La Guer­re­liere
50720 Saint-Cyr-du-Bailleul
Opening hours
Monday to Satur­day from 10:00 to 17:00
Contact
Sébastien Guesdon
Tél. : 02 33 59 43 94
contact@lacavenormande.fr
www.lacavenormande.fr
---
Languages spoken
Français
Producers of Calvados, perry, cider, apple and pear juice since 1950… a family know-how and expertise when it comes to delighting the taste buds !
Esta­bli­shed in 1950, the Cave Nor­mande is a family busi­ness with strong values. We pro­duce Calvados, cider, farm perry, apple juice, pear juice and a pear ape­ri­tif. We sit within the Dom­fron­tais appel­la­tion which is a gua­ran­tee of high qua­li­ty ! In 1944, at just 18 years of age, our grand­fa­ther bought his first still and became a tra­vel­ling dis­til­ler. In 1974, his son, Daniel Gues­don, wor­king as a live­stock farmer in St-Cyr-du-Bailleul, deci­ded he wanted to carry on the tra­di­tion. Then my bro­ther and I joined forces to per­pe­tuate this Normandy savoir-faire and share it with others.
We craft our pro­ducts on our farm sur­roun­ded by the 100-year-old apple and pear trees plan­ted by our grand­pa­rents with typi­cal Dom­fron­tais varie­ties such as Plant de Blanc, Faus­set, Blot, Cham­pagne and Gros Gon­tier. In an envi­ron­ment that is per­fect for gro­wing apples and pears, the pro­duc­tion and har­vest are car­ried out in the best of condi­tions : our fruit is har­ves­ted by hand or by machine and then sent to the pro­ces­sing faci­li­ty where it is washed, sorted and mashed.
Loca­ted 45 minutes from Mont-St-Michel and 10 minutes from Dom­front, we offer visi­tors a tour of the ageing cellar and tas­tings of our pro­ducts, from Monday to Satur­day (10:00 to 17:00). Groups of visi­tors (by appoint­ment only) can also visit the orchards and pro­ces­sing faci­li­ty. The tour lasts around 90 minutes. Our shop is open to the gene­ral public.