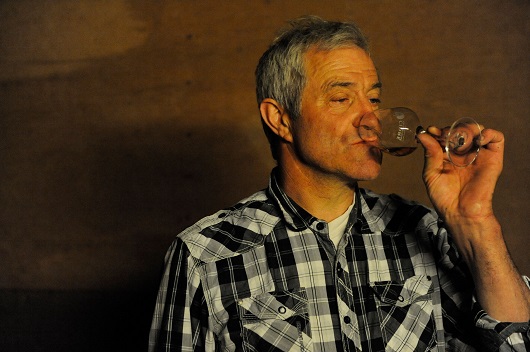 marques
Ferme des Parquets
Our products
Calvados Pays d'Auge, Cider, Perry, Pommeau de Normandie
adress
1800 chemin des parquets
14600 Fourneville
Opening hours
Monday, Wed­nes­day, Thurs­day, Satur­day : 10:00–12:00 and 14:00–18:00.
Sunday : 10:00–12 : 00
Tues­day and Friday : 14:00–18:00
Contact
Jacques Gilles
Tél. : 02 31 89 50 85
fermedesparquets@gmail.com
lafermedesparquets.wixsite.com
---
Languages spoken
French
Ciders, perries, apple juices, pear juices, Pommeau de Normandie, Calvados Pays d'Auge : all produced on our farm from our 2,000 trees growing 70 different varieties.
La Ferme des Par­quets is a family-owned farm loca­ted just a stone's throw from Hon­fleur. We pro­duce a range of cider-based pro­ducts that come enti­re­ly from our apple and pear orchards, mainly plan­ted as high stem trees. High stem trees are eco-friend­ly as they limit the amount of pes­ti­cide used and the­re­fore help to main­tain the excep­tio­nal bio­di­ver­si­ty of the Normandy coun­try­side. The farm also has a herd of dairy cows to ensure a balance bet­ween orchards, pas­tures and the natu­ral environment.
Please contact us to arrange a visit. We can receive groups for a tour of the farm, the orchards and the cel­lars, which concludes with a visit to our shop.