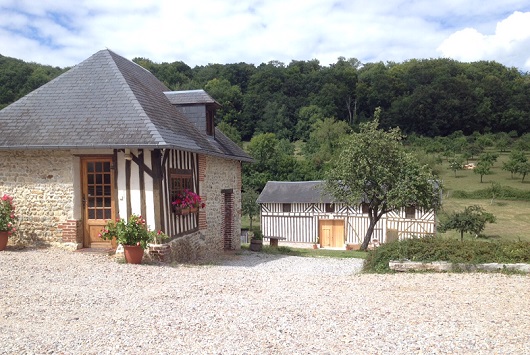 marques
Domaine des 5D
Our products
Calvados Pays d'Auge, Cider, Perry, Pommeau de Normandie
adress
Chemin de Manerbe
14100 Ouilly-le-Vicomte
Opening hours
From 14:00 to 17:30 from Monday to Friday
Contact
Ghislaine Davy
Tél. : 02 31 62 29 84
commandes@cidreriedaufresne.fr
www.cidreriedaufresne.com
---
Languages spoken
French - English
Domaine des 5D is located in the heart of the Pays d'Auge, just outside Lisieux and its famous basilica. It sits at the foot of its hillside orchards, in a spot formerly known as the Pré des Vignes, in reference to the vines once grown there.
This wonderful southern exposure lends a full flavour to the orchard's different apple varieties, used to craft the cider farm's products.
On his retirement, Mr Daufresne handed the reins of the estate to Ghislaine Davy, who embarked on a policy of crafting high-quality, elegant products, while remaining respectful of nature and prohibiting the use of all phytosanitary products on the trees.
The cider farm is open to visitors on weekday afternoons. You can come along and learn more about our production, taste and buy our products, and watch the different stages of harvesting and fermenting the apples, mainly during the production season, between October and November.