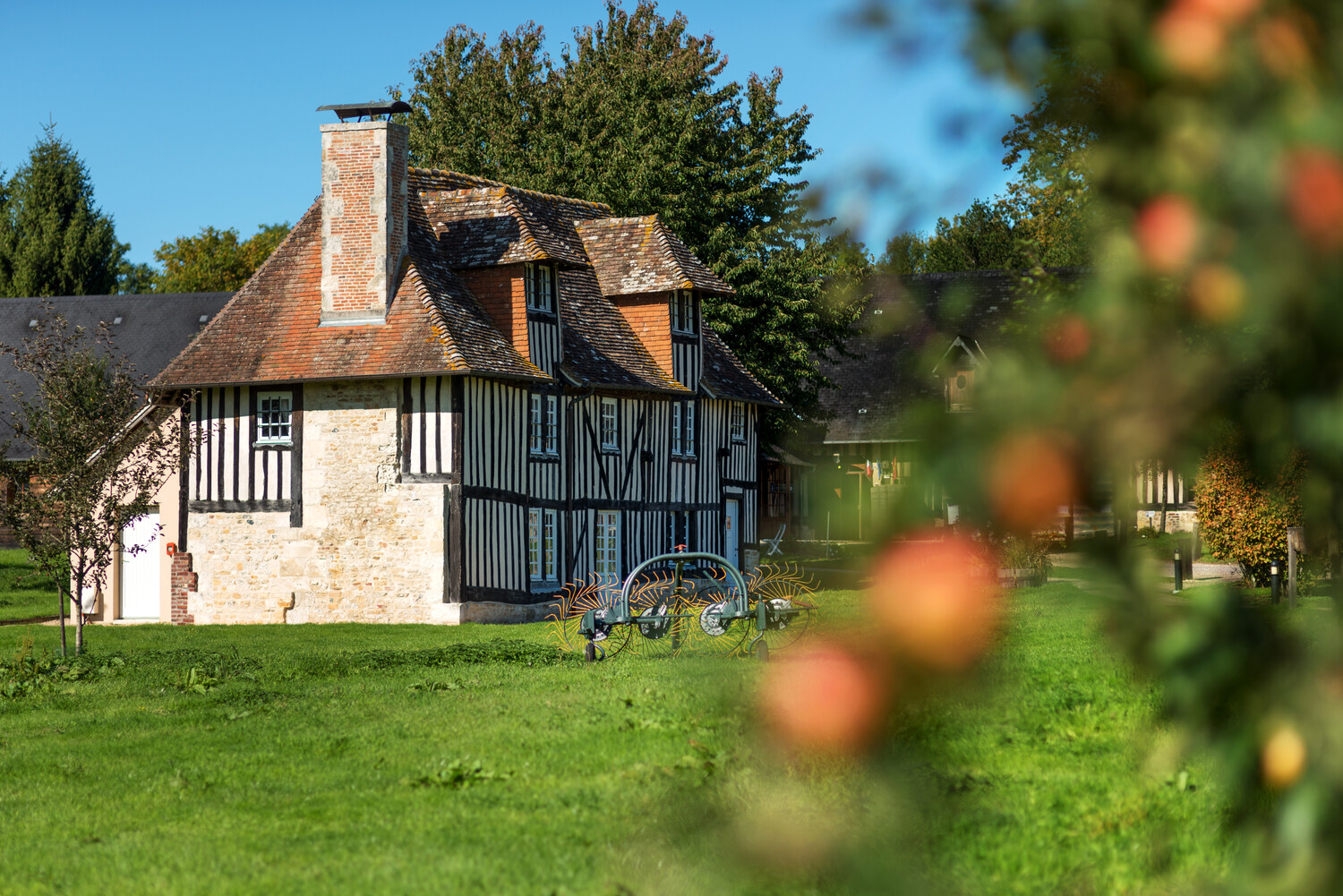 marques
Christian Drouin
Our products
Calvados, Calvados Pays d'Auge, Cider, Perry, Pommeau de Normandie
adress
1895 Route de Trouville
Coudray-Rabut
14130 Pont l'Êveque
Opening hours
All year round from Monday to Satur­day and cer­tain public holi­days, from 9:00 to 12:00 and from 14 : 00 to 18:00
Contact
Guillaume Drouin
Tél. : +33 (0)2 31 64 30 05
Fax. : +33 (0)2 31 64 42 35
info@calvados-drouin.com
www.calvados-drouin.com
---
Languages spoken
French – English – German
Maison Drouin is a family-owned Pays d'Auge craft distillery nestling in the middle of a traditional high stem orchard and specialising in the crafting of vintage Calvados.
It also offers a unique range of blends and limited editions which have received over 230 gold medals in various spirits competitions.
For three gene­ra­tions the Chris­tian Drouin family dis­til­le­ry, housed on a pro­per­ty boas­ting typi­cal 17th cen­tu­ry Pays d'Auge archi­tec­ture in the lush, leafy set­ting of the Touques valley, has been offe­ring visi­tors an immer­sion in the his­to­ry and world of Calvados, ciders, per­ries and Pom­meau de Normandie.
No less than 25 cider apple varie­ties are grown on the high stem trees (tra­di­tio­nal, non-inten­sive) sur­roun­ding this typi­cal Pay d'Auge cider farm. Pro­duc­tion also takes place on the his­to­ric farm in Gon­ne­ville-sur-Hon­fleur, as well as in Drouin's cellar in Domfront.
Chris­tian Drouin Calvados are expor­ted to 55 coun­tries where you will find them in wine stores, top res­tau­rants, hotels and cock­tail bars. They have picked up more than 230 gold medals in inter­na­tio­nal spi­rits com­pe­ti­tions, inclu­ding the title of Best Euro­pean Spi­rits Pro­du­cer at the 2013 ISWC in London, World's Best Calvados at the World Drinks Award in 2017, and 2019 Spirit of the Year bes­to­wed by the Revue du Vin de France.
Loca­ted 15 minutes from Deau­ville, 20 minutes from Hon­fleur, and 2 kilo­metres from Pont l'Evêque, the estate is open to visi­tors throu­ghout the year, from Monday to Satur­day, 9 a.m. to 12 p.m. and 2 p.m. to 6 p.m. Tour are free for indi­vi­dual visi­tors, with a charge for groups. Seve­ral work­shops are run throu­ghout the summer inclu­ding cock­tail work­shops and tra­di­tio­nal bread baking.