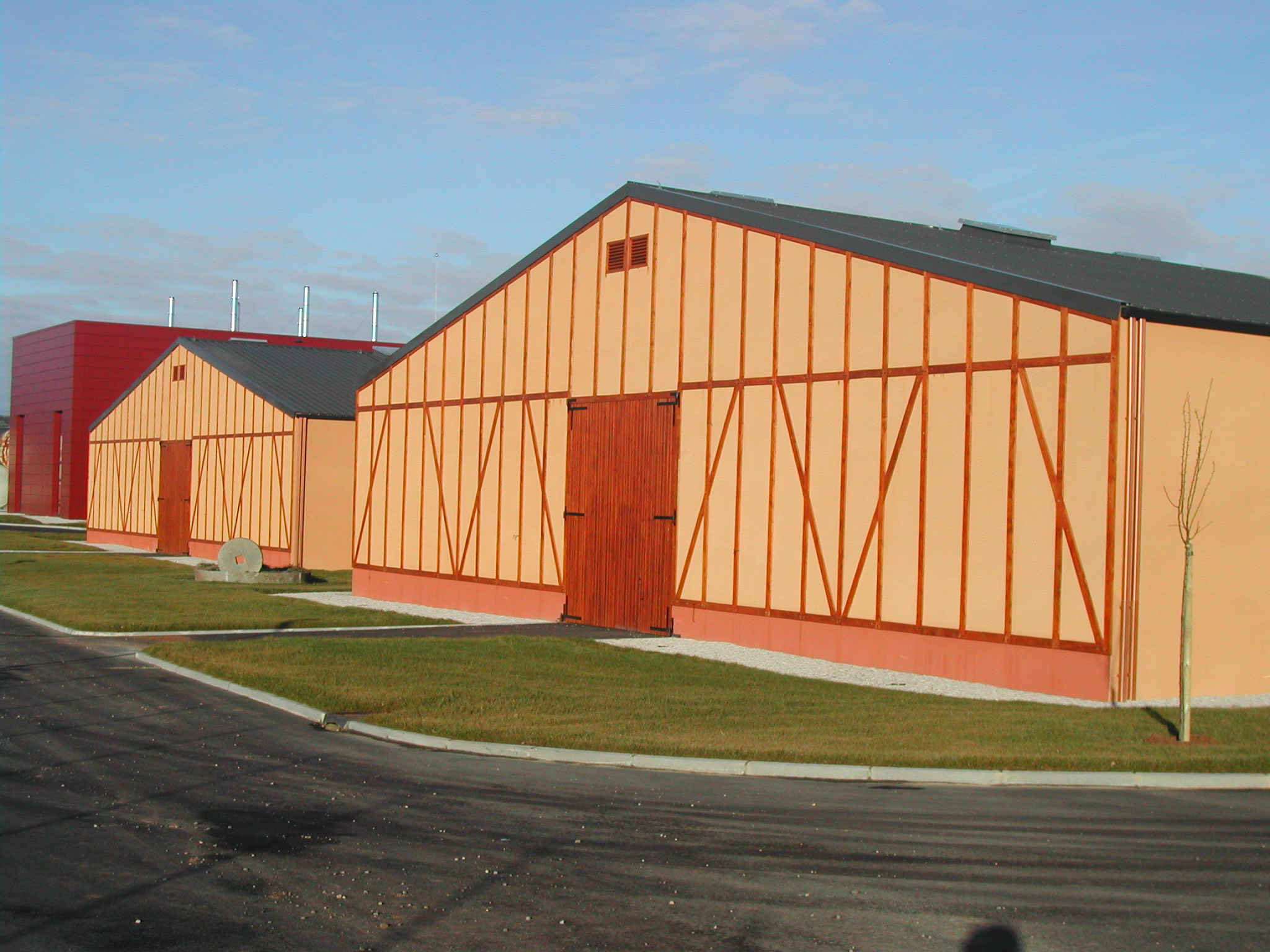 marques
Calvados Préaux
Our products
Calvados, Calvados Domfrontais, Pommeau de Normandie
adress
2, rue du Domaine de la Vectière
61350 Mantilly
Opening hours
Monday to Friday
8:30–11:30 and 13:30- 16:00
Contact
Xavier de Saint Pol
Tél. : 02 33 38 70 48
preaux@calvados-preaux.fr
Located in the Normandy Bocage, Calvados Préaux upholds the tradition of Calvados making, crafting products of the highest quality.
Calvados Préaux is loca­ted in the heart of the Dom­fron­tais Appel­la­tion. Esta­bli­shed in 1934, our pro­ducts are the result of many gene­ra­tions of savoir-faire.
The typi­ci­ty of our pro­ducts is ensu­red by the judi­cious blen­ding of Calvados from the dis­til­la­tion of cider apples and perry pears, a spe­cial­ty of the Dom­fron­tais appellation.
Our recent­ly reno­va­ted pro­duc­tion faci­li­ties pro­vide per­fect condi­tions for each stage in the craf­ting of our products.
Our Calvados is aged enti­re­ly in oak bar­rels (of which there are over 1,400 housed in our cel­lars), which brings out the full expres­sion of the aromas and creates a pro­duct that is appre­cia­ted by connois­seurs around the world.
We source our fruit from our own orchard as well as from 800 local pro­du­cers whose orchards are mostly made up of high stem trees gro­wing sweet, bit­ters­weet and bitter varieties.
The fruit is mainly picked by hand to ensure that we bring in a high-qua­li­ty harvest.
After being tho­rough­ly clea­ned, the fruit is mashed, and the juice is then extrac­ted in the press. This juice is then stored in stain­less-steel vats, where the fer­men­ta­tion is clo­se­ly moni­to­red by our cellar master.
The best time to distil the ciders will then by care­ful­ly chosen (in com­pliance with the Appel­la­tions' spe­ci­fi­ca­tions) to pre­serve the finest aromas and thus ensure the qua­li­ty of the final dis­til­led pro­duct, the Calvados.
These Calvados will then be blen­ded to offer our cus­to­mers pro­ducts of the highest pos­sible quality.