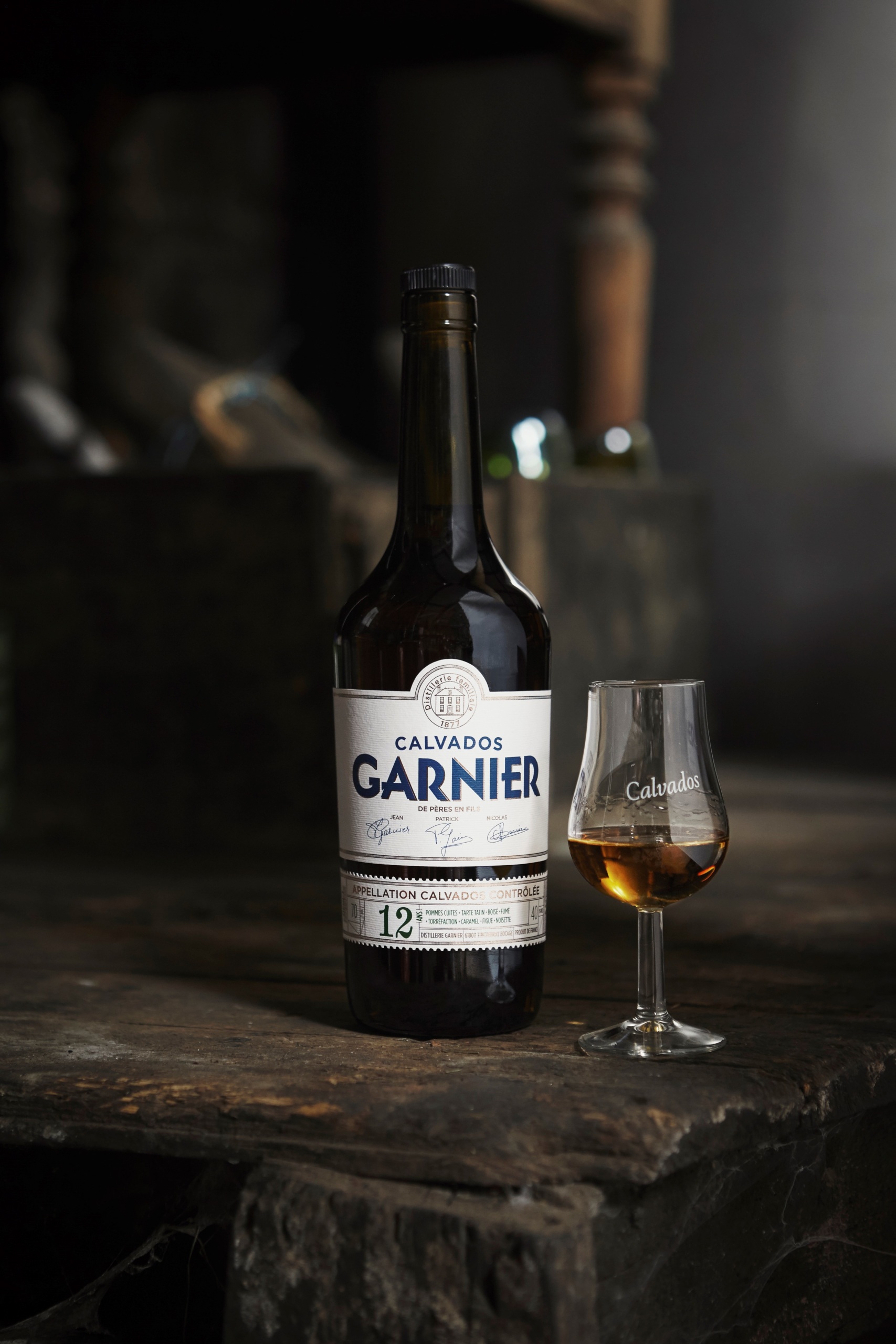 marques
Calvados Garnier
Our products
Calvados, Pommeau de Normandie
adress
La Queue de Frênes
61800 Frênes
Opening hours
08:00 – 12:00 / 14:00 – 18:00
Closed on Thurs­day, Satur­day, Sunday and public holidays.
Contact
Nicolas Garnier
Tél. : 02 33 66 63 71
sarlgarnierpereetfils@orange.fr
www.calvadosgarnier.com
---
Languages spoken
French – English – Russian
Distillerie Garnier was founded in the heart of the Normandy Bocage in 1877 and has been handed down from father to son for 5 generations. We have been producing Calvados and Pommeau de Normandie in the purest craft tradition for 140 years. Our products are surprisingly fruity and incredibly authentic.
Dis­til­le­rie Gar­nier (for­mer­ly Maison Albert Gar­nier) is loca­ted in Frênes in the heart of the Lower Normandy Bocage. The dis­til­le­ry was foun­ded in 1877 and has been handed down from father to son for 5 gene­ra­tions. It has been pro­du­cing its Calvados and Pom­meau de Nor­man­die, using apples from the sur­roun­ding orchards, in the tra­di­tio­nal manner, for 140 years. After the har­ves­ting and bre­wing pro­cess, the ciders are dis­til­led in our still dating from 1923 and which is still in ope­ra­tion today. It is the hall­mark of all Gar­nier Calvados ! The Calvados are then aged in French oak bar­rels, the oldest of which date back to the time when the dis­til­le­ry was built !
Our Calvados range extends from the very fresh and fruity young Fine to the very mature 30-year-old Calvados, a sou­ve­nir of gene­ra­tions past.