Grilled oysters with Pommeau de Normandie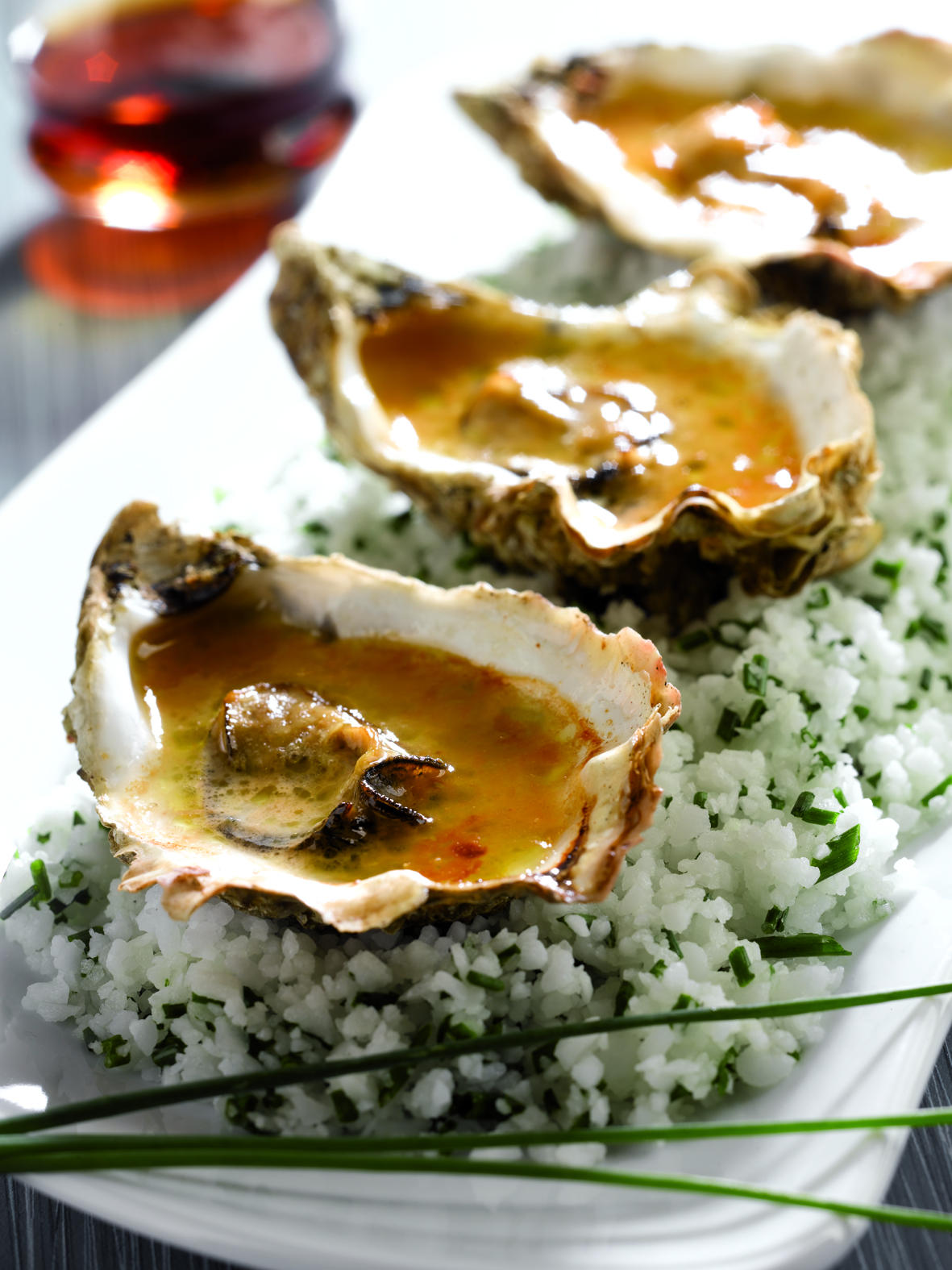 ingredients
Serves 4 people :
12 large oysters
2 shallots
4 cl thick crème fraîche
2 Reinette apples
1 glass Pommeau
Peel and core the apples; coarsely chop them up and put them in a pan with the Pommeau and chopped shallots.
Reduce by ¾ then pour in the cream. Stir and leave to sim­mer gently.
Whilst the sauce is cook­ing, open the oysters, loosen the oyster from the shell and recu­per­ate the oyster liquor which you then pour into the sauce; stir and then pass through a fine sieve.
Pour this sauce, which should be fairly thick, over each oyster.
Sea­son with pep­per and place under a pre-heated grill for about 10 minutes. The oysters are ready when the sauce just starts to colour.