Appetizers of buckwheat flour pancakes with Pommeau-flavoured apples and black pudding
Recipe by Isabelle Plunion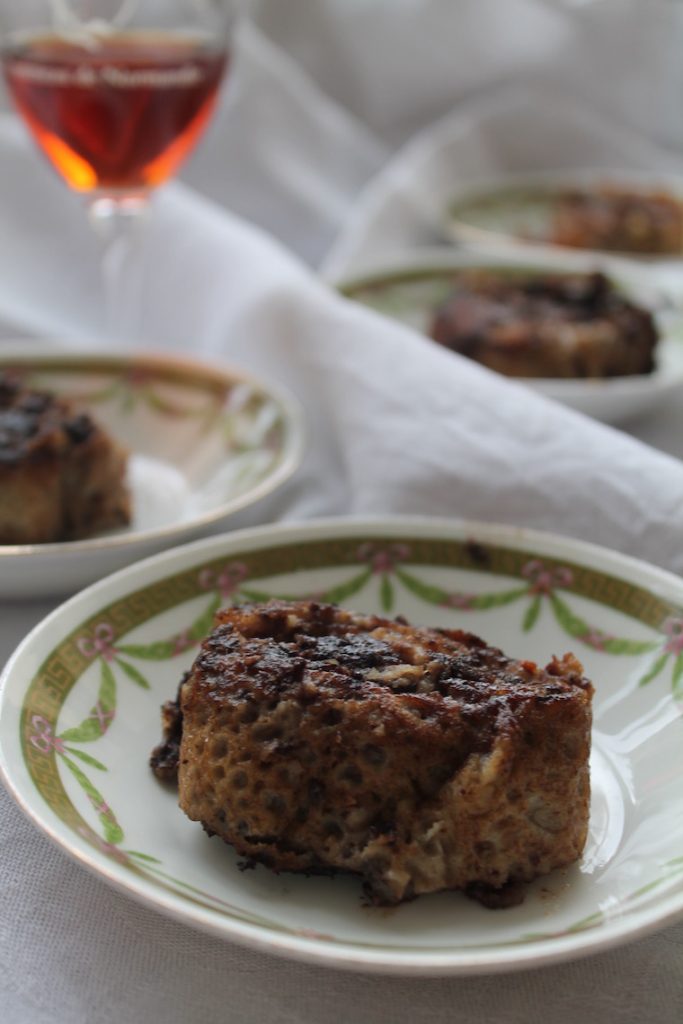 ingredients
Serves 4 people :
2 buckwheat flour pancakes
200 g black pudding
800 g apples
1 teaspoon brown sugar
10 cl Pommeau de Normandie
20 g butter
olive oil
salt and pepper
Prepare in advance, even the day before:
Add to a pan, 1 tablespoon of olive oil, 10g butter and the peeled apples chopped into small pieces. Cover and cook on a low heat, stirring from time to time. After about 15 to 20 minutes, add the sugar and Pommeau and continue cooking until the Pommeau has evaporated.  Mix until smooth, season with salt and pepper and leave to cool.
Remove the skin and then crush up the black pudding with a fork. Cut the buckwheat pancakes into rectangles, spread half of the compote over one pancake and then half of the black pudding, season with pepper. Place the second pancake over the top and repeat the process. Tightly roll up the pancakes in two layers of cling film and leave to chill in the refrigerator. Remove the cling film and cut into 2cm slices. Sear both sides of each slice in 10g of hot butter for 2  to 3 minutes. Serve immediately.
This appetizer could be served as a starter with a side salad of lamb's lettuce, for example.