Appetizers of buckwheat flour pancakes with Pommeau-flavoured apples and black pudding
Recipe by Isabelle Plunion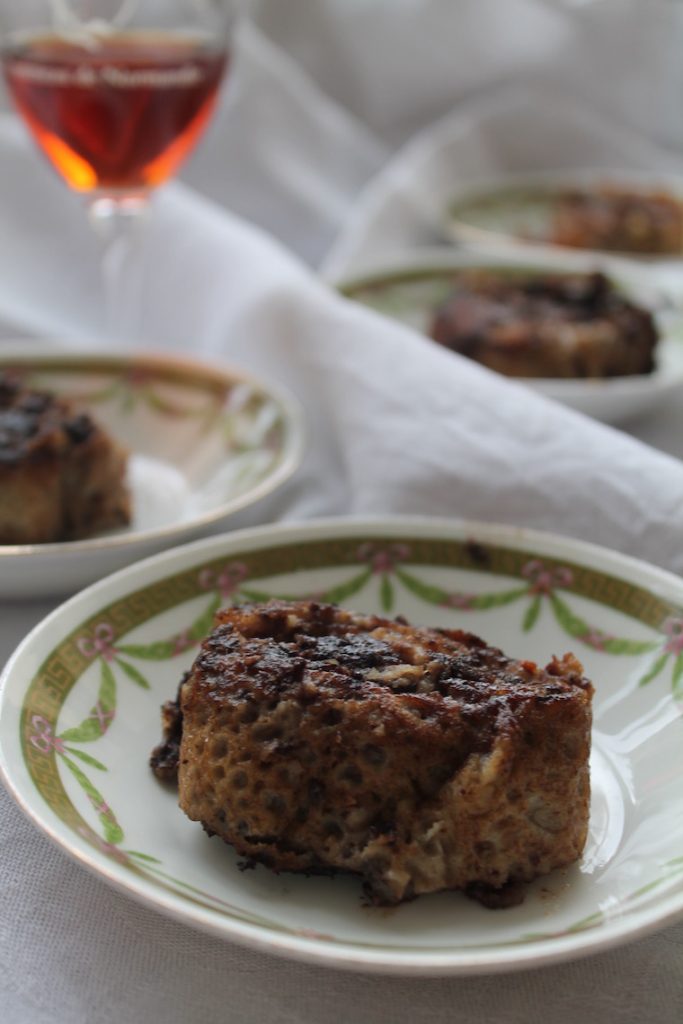 ingredients
Serves 4 people :
2 buck­wheat flour pancakes
200 g black pudding
800 g apples
1 tea­spoon brown sugar
10 cl Pommeau de Normandie
20 g butter
olive oil
salt and pepper
Pre­pare in advance, even the day before:
Add to a pan, 1 table­spoon of olive oil, 10g but­ter and the peeled apples chopped into small pieces. Cov­er and cook on a low heat, stir­ring from time to time. After about 15 to 20 minutes, add the sug­ar and Pommeau and con­tin­ue cook­ing until the Pommeau has evap­or­ated. Mix until smooth, sea­son with salt and pep­per and leave to cool.
Remove the skin and then crush up the black pud­ding with a fork. Cut the buck­wheat pan­cakes into rect­angles, spread half of the com­pote over one pan­cake and then half of the black pud­ding, sea­son with pep­per. Place the second pan­cake over the top and repeat the pro­cess. Tightly roll up the pan­cakes in two lay­ers of cling film and leave to chill in the refri­ger­at­or. Remove the cling film and cut into 2cm slices. Sear both sides of each slice in 10g of hot but­ter for 2 to 3 minutes. Serve immediately.
This appet­izer could be served as a starter with a side salad of lam­b's lettuce, for example.