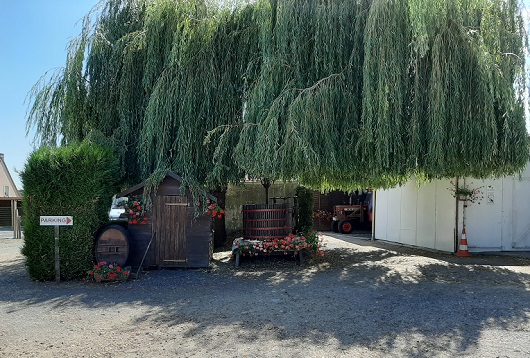 A warm welcome, quality products, an explanation of our work and a tasting of our products.
My story began in 1999 when I became a cider producer in Croissanville in the heart of the Pays d'Auge, harvesting the apples by hand with my family and pressing them in a screw press in the old traditional manner!
In 2001, I called on the services of a trusted and talented travelling distiller to produce my Calvados. As time went by, we started to modernise, buying a cider press in 2003, then our first automatic apple harvester in 2006.
On 1 October 2015, my son, Axel, took over the production of the ciders, apple juice and cider jelly.
Our high stem orchard is located one kilometre from the farm, and our half stem and low stem orchard is 13 km away. We grow over 25 cider apple varieties, with lovely evocative names such as Doux de Normandie, Bedan, Binet Rouge, Tardive de la Sarthe, Avrolles, Cartigny, Noël des champs, Douce Moen, etc.
We are delighted to welcome visitors to our farm (small in size but big in talent!) for a free tasting of cider, Calvados and AOC Pommeau.
We are a small, friendly producer with a lot of joie-de-vivre and soul.